Posted by: Loren Coleman on November 30th, 2010
True Giants: Is Gigantopithecus Still Alive?
Breaking A Cryptozoological Taboo!
Do giant primates larger than gorillas, taller than Sasquatch and Yetis, still exist in the remotest corners of the globe? Famed cryptozoologists Mark A. Hall and Loren Coleman join forces to share their knowledge of this unexplored and neglected topic in cryptozoology. Bigfoot researchers have long been mystified, even embarrassed, by reports of giant hairy apes larger than Bigfoot, and as a result eyewitness reports of what Hall and Coleman call True Giants have never been fully considered in the broader zoological context. Reviewing the evidence found in traditions and footprints, folklore and sightings, the authors of this groundbreaking volume present for the first time in one place the wide-ranging argument for the possible survival of a giant species of primate that we know lived on Earth for millions of years.
This new 188-page book contains 25 illustrations, scientific appendices, and an extensive bibliography. 
Exclusive: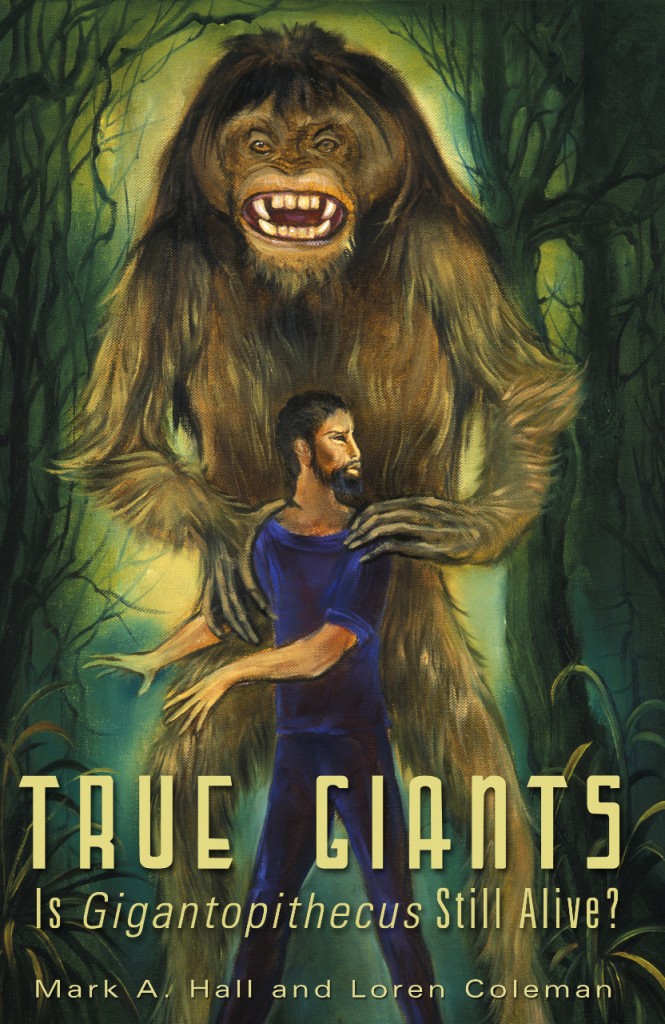 Introduced, for the first time on November 3rd, here is the Alika Lindbergh-drawn cover for the forthcoming book by Mark A. Hall and Loren Coleman True Giants: Is Gigantopithecus Still Alive?, from Anomalist Books, available December 1, 2010.
Illustration by Alika Lindbergh.
Travel with Mark Hall and Loren Coleman to the continents of the world to find the answers to an enduring mystery. Learn more about why humans tried to kill all the Giants…and yet the True Giants survive, yet today…soon.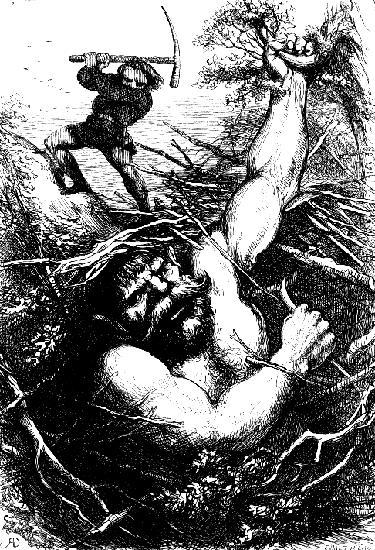 Watch here for updates and more news.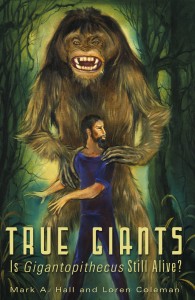 Coming soon to the International Cryptozoology Museum, 661 Congress St., Portland, Maine, a new exhibit on "True Giants."
Loren Coleman – has written 5489 posts on this site.
Loren Coleman no longer writes for Cryptomundo. His archived posts remain here at Cryptomundo.