Posted by: Loren Coleman on April 15th, 2010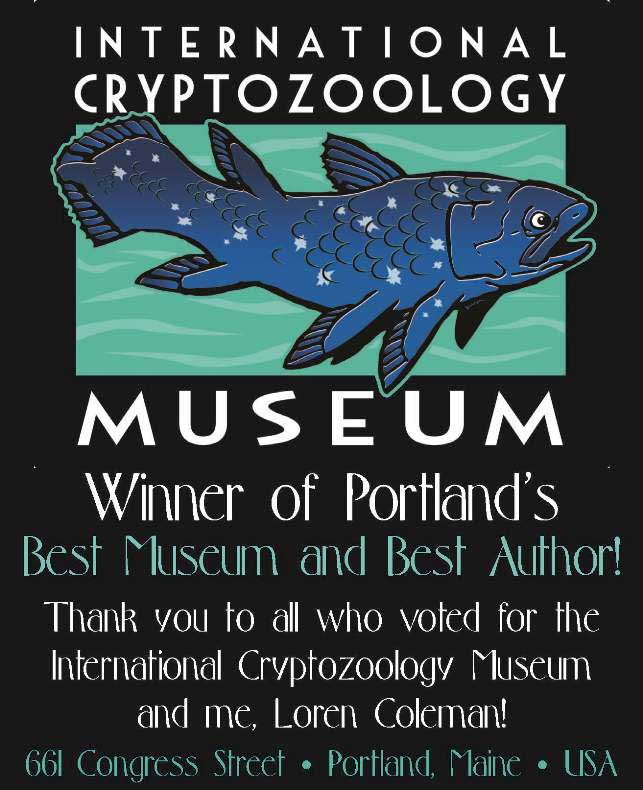 At last night's Portland Phoenix annual "Best of Portland" Red Carpet VIP Dinner and Awards Party, the International Cryptozoology Museum won, in its first year of operation, as this year's "Best of Portland" winner for "Best Museum."  In a night filled with surprises, where the awards to be announced were picked randomly out of a presentation box, the "Best Museum" award came first. I found myself having to break the ice by going up to receive my plaque at the start of the evening, not even knowing if an acceptance speech was part of what was expected. (They were not, thus making the event of scores of awards go by, thankfully, "quickly," between 7 and 10 p.m.)
Incredibly, against five listed and previously nominated choices, minutes later, it was announced that I ran away with the write-in victory, as the 2010 "Best of Portland" award-winner for "Best Author."  The host, the Portland Phoenix managing editor, yelled out to the audience that I was the author of not 17 books, but 30 books.  So much for my low profile in Portland for all these years, in this, my 50th year of cryptozoology!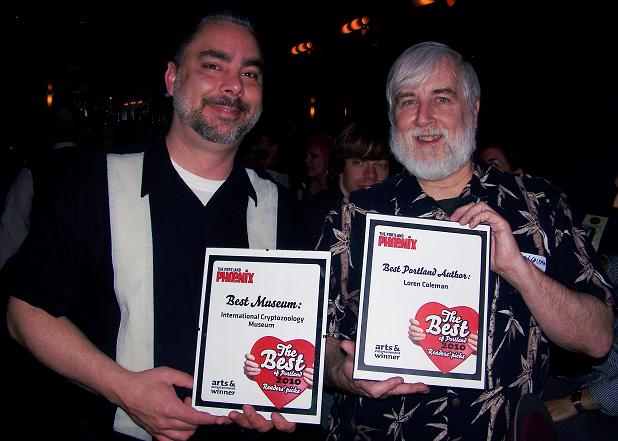 Jeff Meuse, Chief Docent Coordinator, and Loren Coleman hold the awards, while Jeff's wife takes the photo (above).  Loren's two sons show the plaques for the night (below).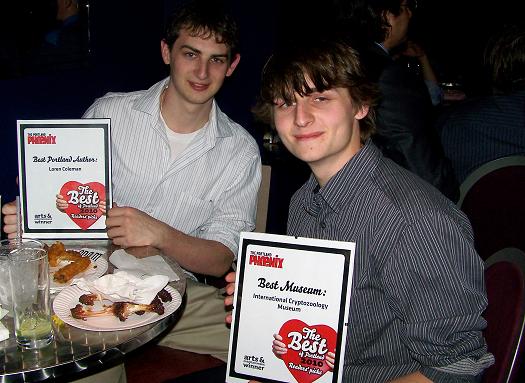 Thanks to everyone for voting for the museum and me, sincerely.
Please donate today!
As always, please use the "donate" button directly below that is different than the donation button up top, (which goes to Craig, the owner of Cryptomundo, not the museum):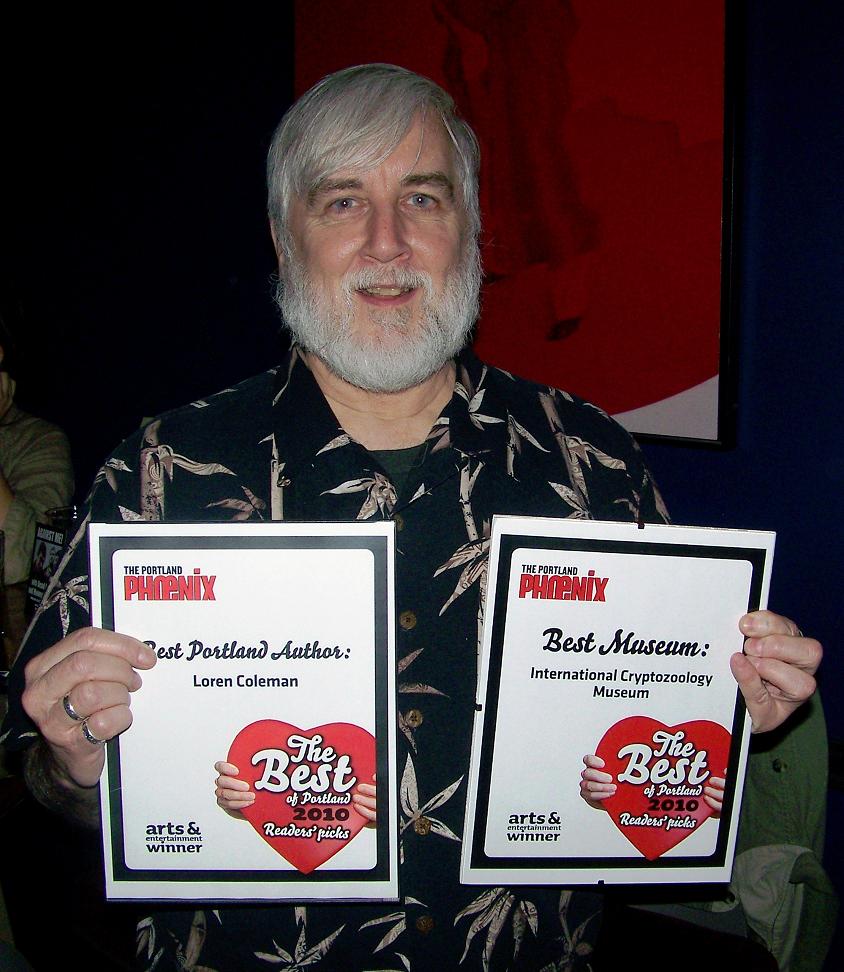 Deep Appreciation, again!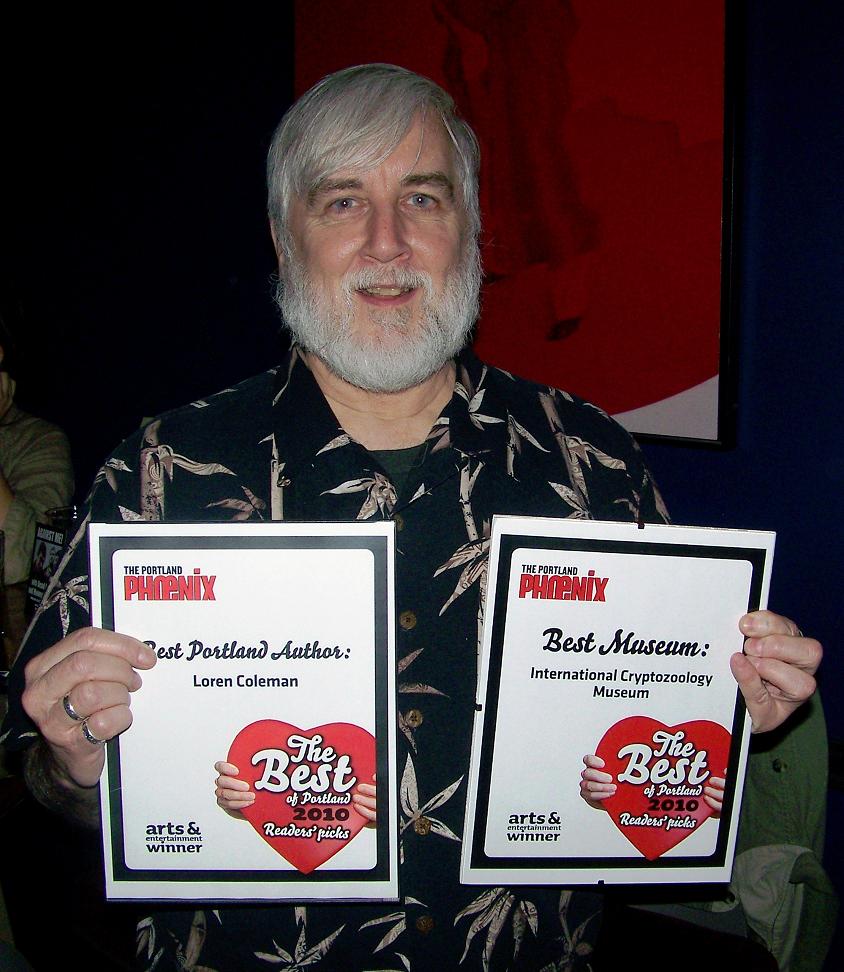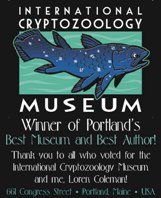 Loren Coleman – has written 5489 posts on this site.
Loren Coleman no longer writes for Cryptomundo. His archived posts remain here at Cryptomundo.