Posted by: Loren Coleman on November 21st, 2011
Jerry D. Coleman's newly posted writeup, "THE CARTER FARM INVESTIGATION: Bigfoot, Bogeyman & Ghosts?" is stirring up a hornet's nest on Facebook.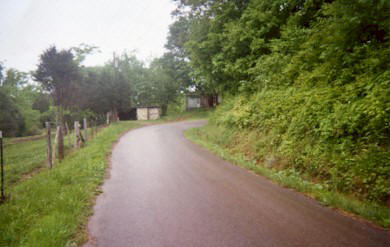 How do people feel about his findings at Cryptomundo?
Here is a segment of what he writes:
At this stage of an investigation one must pause and ask oneself a number of questions that have not been satisfactorily answered. Why has no solid proof of Bigfoot been found on the Carter farm, taking into consideration that this epic has lasted over 50 years and claims a dozen or so Bigfoot-frequented 58 acres of easily accessible land? Why would a researcher invest 3000 dollars to feed unseen creatures? Why would a researcher claim to use the Jane Goodall approach without having subjects to study? How could an untrained individual translate an unknown language with abstract ideas? How could there be not one clear photograph? And other than a witness or two, how could an entire county, including police and close neighbors, never, in fifty years, see a Bigfoot? How could a Bigfoot clan live, breed, eat and die in this open location without leaving scores of undeniable evidence?

Why would not a researcher willingly share any and all information to prove these Bigfoot? Why? The obvious answer is because there is no evidence for Carter farm Bigfoot!

But why would so few go to such lengths to defend a tale such as this? Was there ever a Bigfoot on the farm? Was the initial story and subsequent investigation on the level? Why was it that when Janice Carter Coy moved away from the area the sightings ended and the original investigation ended? Why ? Because by this time each of the parties had their own agenda's to consider, promote and protect. This was not a joint conspiracy at all and it certainly was not a serious attempt to discover bigfoot. Why? Because the people involved are neither naive or gullible. What they are, are people, humans, with wants and wishes, which they have independently and purposely chosen.

To say more would only be hurtful to the innocent.Jerry D. Coleman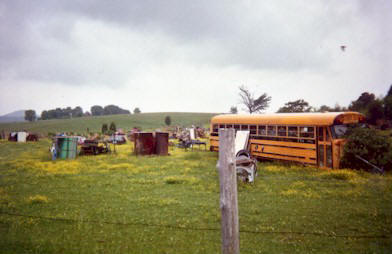 Loren Coleman – has written 5489 posts on this site.
Loren Coleman no longer writes for Cryptomundo. His archived posts remain here at Cryptomundo.