Posted by: Loren Coleman on March 27th, 2011
Until you visit the TNT location, where Mothman was first sighted, just outside of Point Pleasant, reading about it does not do it justice. It is spooky, and remains so today.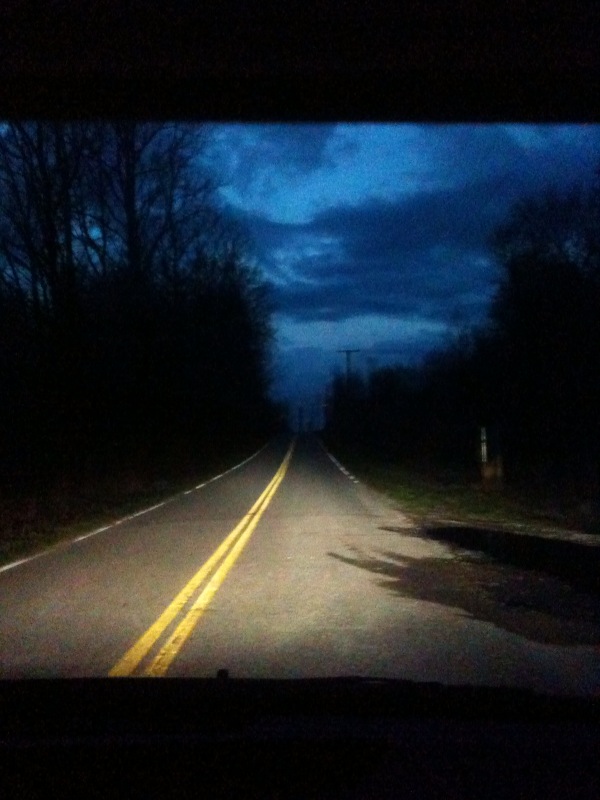 The shadows of trees next to the TNT site (above) give the illusion of giant wings, and the red lights on the smoke stacks in the distance (below) look like giant eyes in the sky.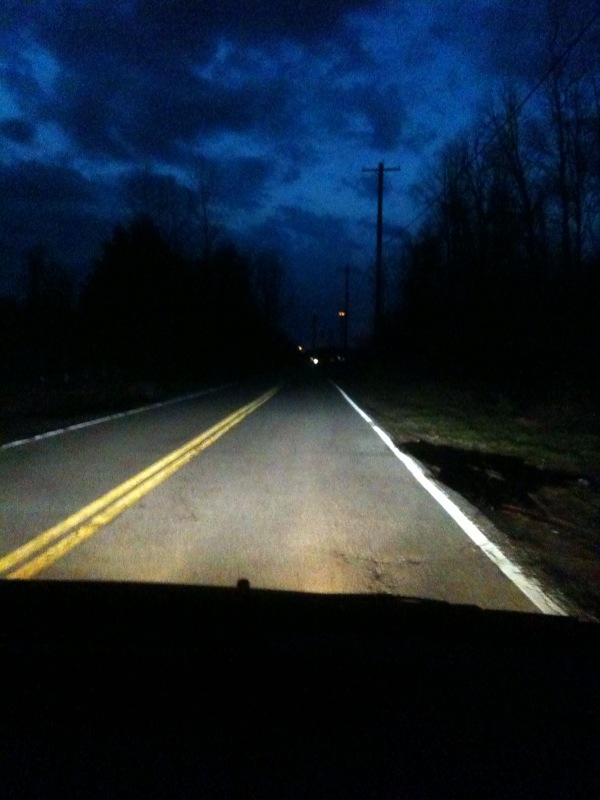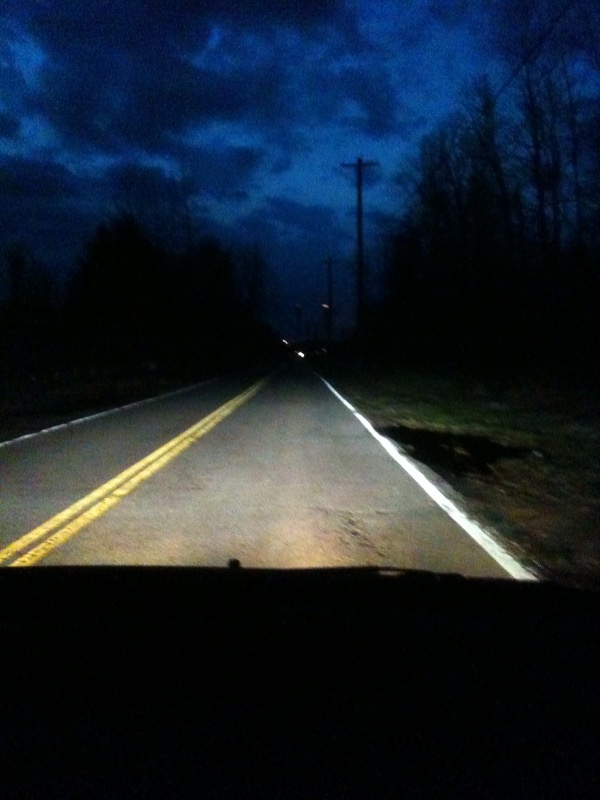 This is the road down which the Scarberrys and Mallette raced "at 100 miles an hour" to escape Mothman on November 15, 1966.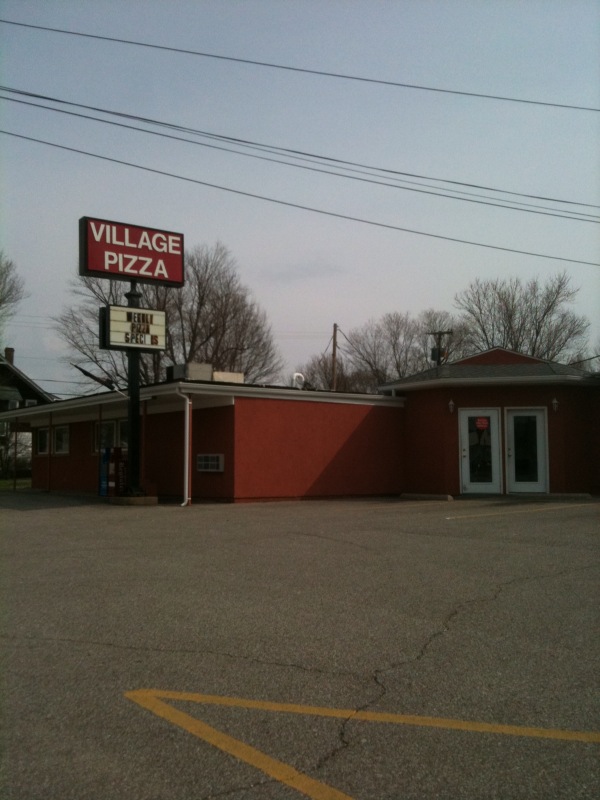 Their car gunned it down the roadways until it reached the outskirts of Point Pleasant, and turned into Tiny's Drive-In. Above, today, while the building is basically unchanged, the business is called Village Pizza.
The cooling towers near the TNT (above) and the ruined power plant (below) at the TNT site give different feelings of doom and gloom to the area.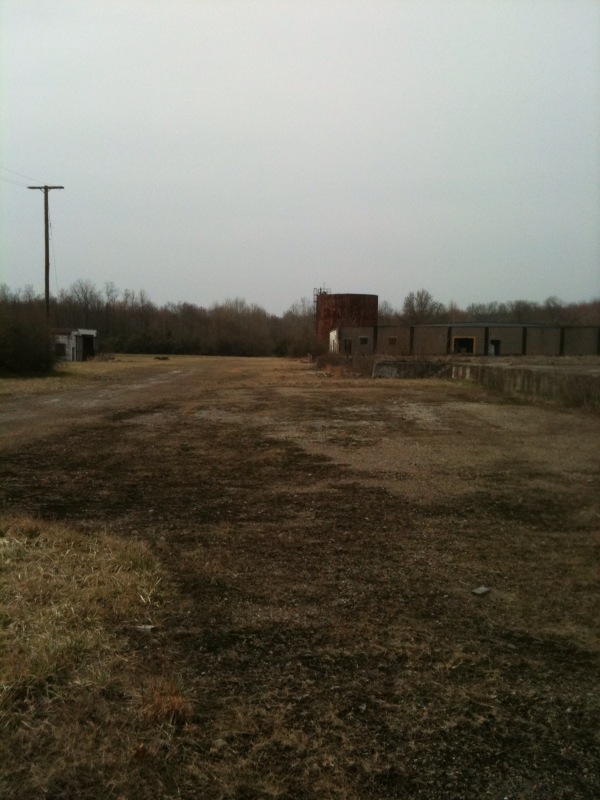 Warning: It is not safe to hike into the TNT area near the actual bunkers. As it happens, explosive news from the old stomping grounds of the Mothman occurred about a year ago, after an accident in the TNT area restricted outsiders' visits to the area.
According to news station WSAZ, a powerful light and noise rocked the night sky over Mason County, West Virginia, early (1:13 a.m.) on May 17, 2010, when an underground bunker filled with ammunition in the old TNT site near Point Pleasant exploded. Empty barrels and metal storage boxes were thrown everywhere, some landing as far as 100 feet away in a nearby swamp.
"The steel doors were thrown off, and the ceiling is made of 6-inch concrete that lifted up and then caved in," Gary Sharp with the Division of Natural Resources said. "The blast was pretty extensive."
For the last 40 years, in the McClintic Wildlife Management Area, operated by the West Virginia Division of Natural Resources, about 200 of the more than 3,000 acres have been home to a couple dozen bunkers (the so-called "TNT area") leased to various tenants to store explosives. After the 2010 explosion, the DNR shut down about 300 acres of land.
But you can still drive the road and view, from a safe distance, the area. You just can't walk around the bunkers like I did in 2001 and 2002. Or go on Mothman Museum lead tours and hayrides. (It is lucky that no one got killed during a Mothman-researchers-guided-trek through there, when you think about.)
Nevertheless, as I mentioned before, on March 20, 2011, I was near the TNT area (you can still peek over the fences):
http://www.youtube.com/embed/AuzTM-w-Mfw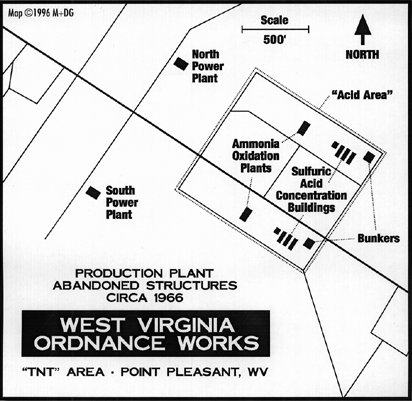 Loren Coleman – has written 5489 posts on this site.
Loren Coleman no longer writes for Cryptomundo. His archived posts remain here at Cryptomundo.