Posted by: Loren Coleman on May 27th, 2011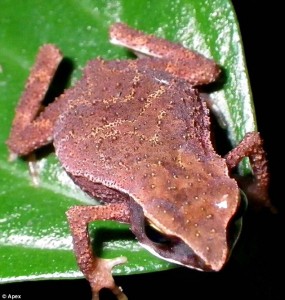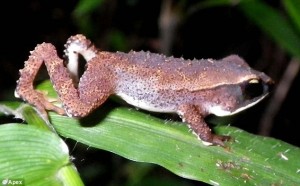 A rare Tanzanian toad, thought extinct, has been rediscovered. Living in a section of a forest reserve less than half the size of a football pitch in Tanzania, East Africa, the discovery that the population of Wendy's forest toad is still in existence has delighted zoologists who thought the species was dying out. The three target species under study, only observed in this one area, are Nectophrynoides wendyae – Wendy's forest toad – and Nectophrynoides poyntoni – Poynton's forest toad (both listed as Critically Endangered) and Hyperolius kihangensis, the Kihanga reed frog, which is classed as Endangered.
Scientists (including Hamidu Seki, the project's team leader, Mike Bungard, Paignton Zoo's curator of lower vertebrates and invertebrates, Andy Bowkett, overseas conservation officer) from a project run by the the Whiteley Wildlife Conservation Trust – based at Paignton Zoo, Devon – and the Tanzania Forest Conservation Group made the discoveries.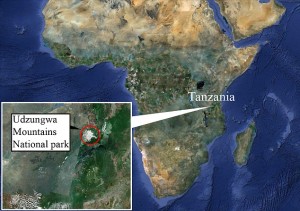 Meanwhile, in the Caribbean…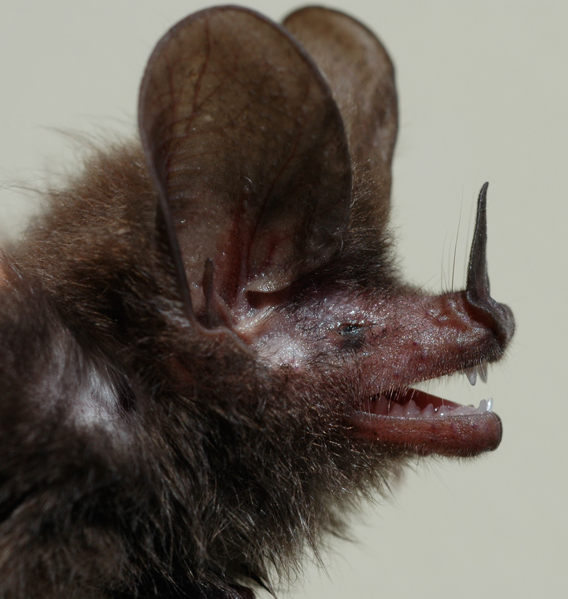 …a new bat was discovered. New bat species from St. Vincent has been named the Garifuna big-eared bat (Micronycteris garifuna) after the Garifuna people who inhabit St. Vincent and other areas of the Caribbean and Central America. The Garifuna ancestry includes native Carib, Arawak, and West African. (Photo by: Peter A. Larsen, the doctoral student discoverer.)
Chad Arment, the author of Varmints: Mystery Carnivores of North America, and his associate Kevin Stewart are the sources of these news tips.
Loren Coleman – has written 5489 posts on this site.
Loren Coleman no longer writes for Cryptomundo. His archived posts remain here at Cryptomundo.