Posted by: Loren Coleman on December 25th, 2012
The Top Cryptozoology Books of 2012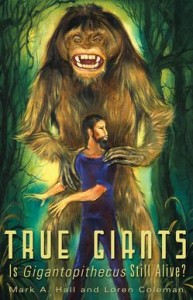 by Loren Coleman, coauthor/author of True Giants, Cryptozoology A to Z, Mysterious America, Bigfoot!, The Field Guide to Bigfoot, and others.
What cryptozoology books did you like the best in 2012?
Here's my annual list of ones you don't want to miss.
Best Cryptozoology Book of the Year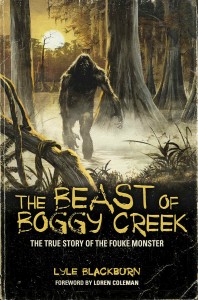 by Lyle Blackburn
Best Cryptozoology Encyclopedias of the Year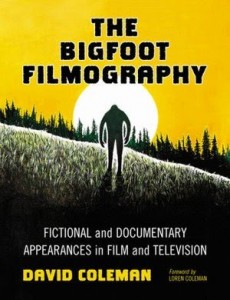 All-New
The Bigfoot Filmography: Fictional and Documentary Appearances in Film and Television
by David Coleman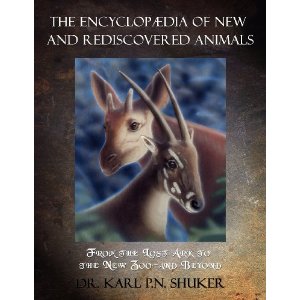 Updated/Revised
The Encyclopaedia of New and Rediscovered Animals
by Karl P.N. Shuker
Best Sasquatch/Bigfoot Book of the Year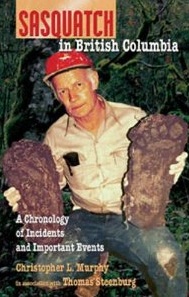 by Christopher Murphy
Best Lake Monster Book of the Year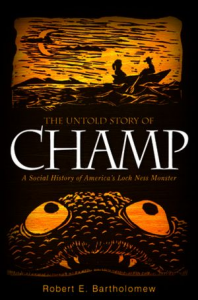 The Untold Story of Champ: A Social History of America's Loch Ness Monster
by Robert E. Bartholomew
Best Sea Monster Book of the Year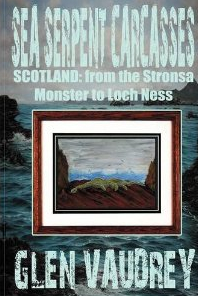 Sea Serpent Carcasses: Scotland – from The Stronsa Monster to Loch Ness
by Glen Vaudrey
Best Autobiographical Cryptozoological Book of the Year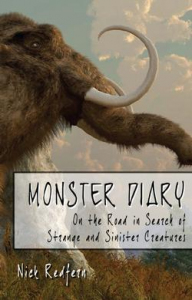 Monster Diary: On the Road in Search of Strange and Sinister Creatures
by Nick Redfern
Best Cryptozoology Journal of the Year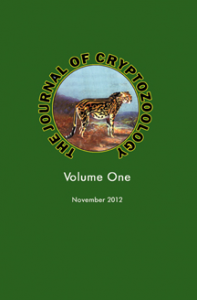 The Journal of Cryptozoology: Volume One
by Karl P. N. Shuker, Editor
Best Skeptical Cryptozoological Book of the Year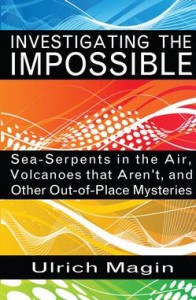 Investigating the Impossible: Sea-Serpents in the Air…
by Ulrich Magin
Best Regional Cryptozoology Books of the Year
by BM Nunnelly
by Michael Newton
Monsters of West Virginia: Mysterious Creatures in the Mountain State
by Rosemary Ellen Guiley
Monsters of Maryland: Mysterious Creatures in the Old Line State
by Ed Okonowicz
Monsters of Virginia: Mysterious Creatures in the Old Dominion
by L. B. Taylor Jr.
Best Wolfmen As Cryptid Book of the Year
Real Wolfmen: True Encounters in Modern America
by Linda S. Godfrey
+++
That is my nonfiction list for 2012.
Didn't see your book mentioned here? Of course, I can't review, critique, or rank your book, or, if you are a publisher, your published works, if I am not sent copies. If you are interested for 2012 and 2013, send along a review print copy book (not an e-book) to
Loren Coleman, Director
International Cryptozoology Museum
11 Avon Street
Portland, ME 04101
Thank you. Happy Holidays.
Loren Coleman – has written 5489 posts on this site.
Loren Coleman no longer writes for Cryptomundo. His archived posts remain here at Cryptomundo.