Posted by: Loren Coleman on March 17th, 2012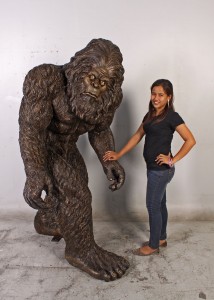 Design Toscano is offering "free shipment" this weekend. But apparently not on the one item most of us want.
Their site notes the following:
*FREE STANDARD SHIPPING WITH MINIMUM $75 PURCHASE IS VALID THROUGH MARCH 18th, 2012 ONLY.
*Free Standard Shipping requires a purchase of $75 or more.
*Free Standard Shipping is not valid with any other offer, coupon, discount, previous orders or Trade Orders.
*Available only in the contiguous United states. Not available in Alaska, Hawaii.
*Does not include oversized or freight surcharges. Valid on Standard Shipping Only
*Discount taken at checkout.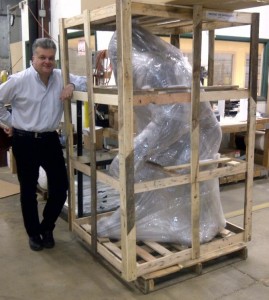 So, I would assume this means NOT their Giant Bigfoot! Darn it.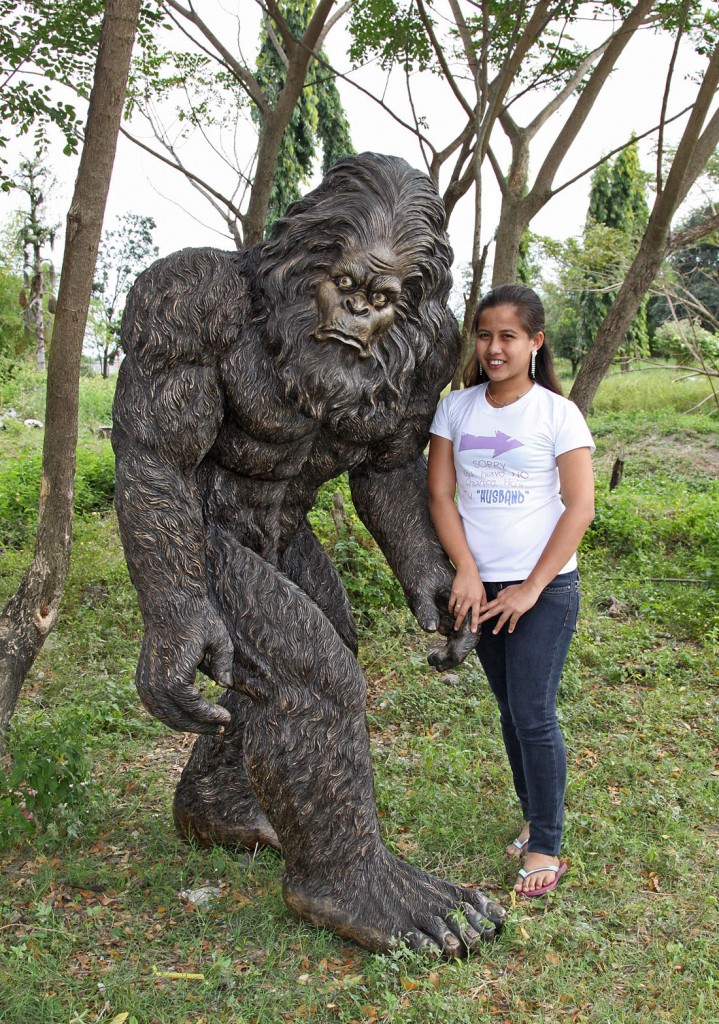 Not the greatest copy to sell this item, but here's what Design Toscano says about their "Bigfoot the Giant Life-size Yeti Statue" (yes, that's their title, not mine):
Bigfoot the Giant Life-size Yeti Statue

Tribal cultures have spotted giant Bigfoot-Yeti creatures for over five hundred years, describing the mysterious beast as ape-like hairy men; creatures of the dark forest. Is it possible that reclusive, mythical giant hairy ape-like Yeti creatures inhabit our planet? Design Toscano has captured the mythical giant Bigfoot in a breathtaking life-size 6-foot quality designer resin statue, hand-painted for startling Sasquatch realism. The Giant Garden Yeti Statue will have guests doing a double take and then running to get a camera to record the occasion! Taking over four months to research, sculpt and cast, the Giant Garden Yeti sculpture commands a unique presence in home or garden.

45″Wx38″Dx72″H. 147 lbs.
Put in your order now. They ship on the 30th.
The asking price: $1995 + $39 shipping.
BTW, designers and copyeditors at Design Toscano, the Yetis/Abominable Snowmen are much more pongid and apelike (look at the feet, below, for example) than the allegedly more human-like Bigfoot/Sasquatch! Just a heads up. We still all love your stuff!!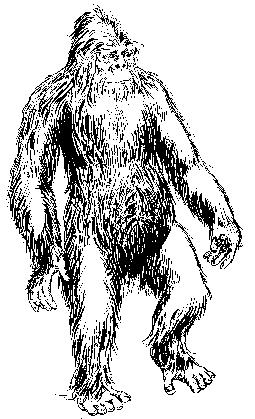 Harry Trumbore's drawing of an Abominable Snowman in The Field Guide to Bigfoot and Other Mystery Primates.
Loren Coleman – has written 5489 posts on this site.
Loren Coleman no longer writes for Cryptomundo. His archived posts remain here at Cryptomundo.