Posted by: Loren Coleman on June 14th, 2007
Bigfoot or bear? That does not seem to be the source of most inquiries about this photo any longer.
With regard to the most frequent questions heard, they are about why more than one photograph was not taken.
The Mt. Hood trailcam owner has forwarded these specifics:
The fastest the camera can do is one picture a min. Then it takes a 30 sec. video. They are moition & heat responsive.The camera first takes a picture then about 1-2 seconds it starts a 30 sec. video. The video shows nothing [as] the animal already escaped; we try to put the camera up so the animal will go down the trail but that did not happen in this one.Dianna Martin
Following are two versions from many enhancements sent to Cryptomundo. In this case, the manipulation appears to at first show the head of a bear, but upon later examinations, some of have said, it does not. The image is most probably a bear, but as you can see, this is turning into a case of blobbear!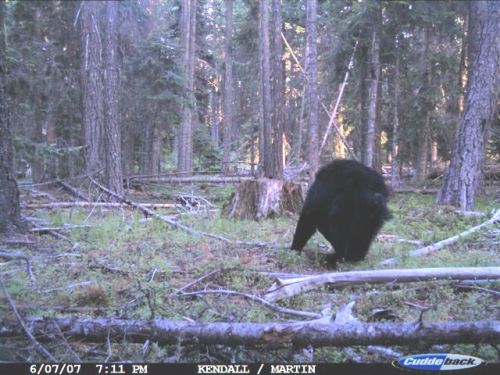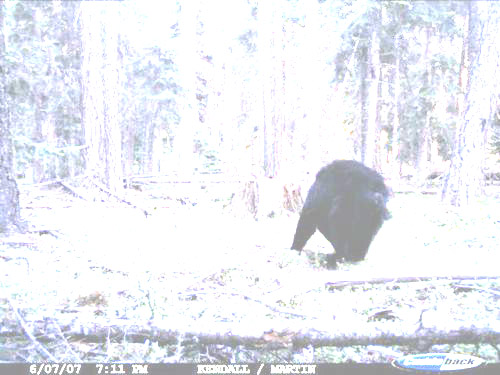 Loren Coleman – has written 5489 posts on this site.
Loren Coleman no longer writes for Cryptomundo. His archived posts remain here at Cryptomundo.