Posted by: Loren Coleman on February 23rd, 2011

A frequently asked question directed to me, with the seemingly not-too-subtle answer hidden in the inquiry, is "No new animals are discovered in the USA, right?"
"But, of course, there are new species found in the USA," is my gentle but clear response.
Indeed, new animals are found constantly throughout the world, so why should the Americas, including the USA, be any different?
One of the more relevant stories is that of the discovery of the wood bison in Alberta, just north of the USA border.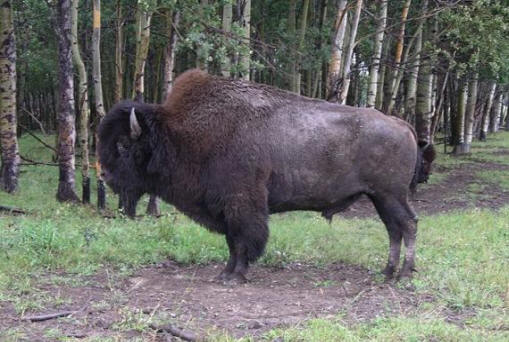 In 1957, the last remaining pure wood bison (Bison athabascae), an enormous Ice Age species not known to exist in a pure strain anywhere else in the world, was found during a regular air patrol. Federal wildlife officers flying over Alberta, trying to count whopping cranes, spotted a small, isolated herd of two hundred wood bison. The bison had gone completely unnoticed for decades – and had kept physically and genetically separate from their cousins, the plains bison, so familiar to Americans as the buffalo.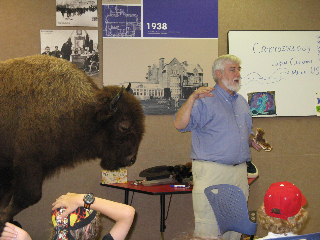 I was able to view some living wood bison, after giving a talk on cryptozoology at the Royal Alberta Museum, thanks to my guide, museum director Bruce McGillivray.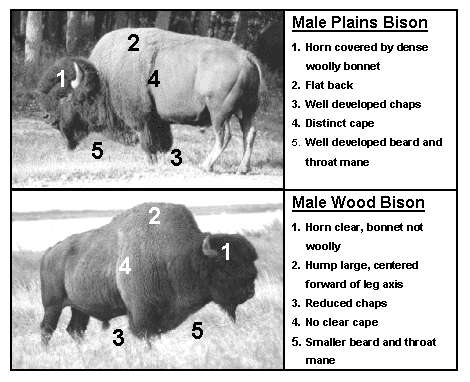 The wood bison is the largest land mammal in North America, bigger than the plains bison/buffalo.
In the USA, species of all sizes are still being discovered anew, even within the last year.
Northern Arizona University scientists released the news in August 2010 of the discovery of a new turtle in the USA, the Pearl map turtle, Graptemys pearlensis, which was found in the Pearl River in Louisiana and Mississippi.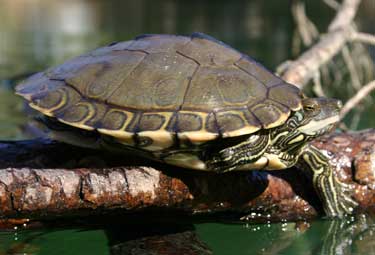 It will be recalled that in January 2011, we learned that a previously unknown species of giant crayfish, Barbicambarus simmonis, was discovered by two aquatic biologists in Tennessee.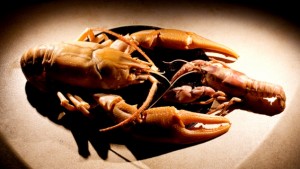 Photo credit: L. Brian Stauffer.
In February 2011, it was announced that the half-inch-long pseudoscorpion species, Cryptogreagris steinmanni, was discovered in Colorado's high-altitude caverns, near Glenwood Springs.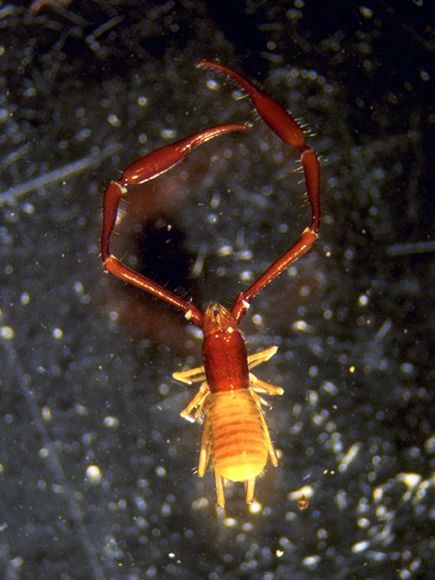 Photograph courtesy Dave Steinmann.
Will new mammals be found hidden in the wilderness areas of the USA? Only time will tell, but don't be surprised if the future answer is "Yes."

Loren Coleman – has written 5489 posts on this site.
Loren Coleman no longer writes for Cryptomundo. His archived posts remain here at Cryptomundo.