Posted by: Loren Coleman on September 9th, 2011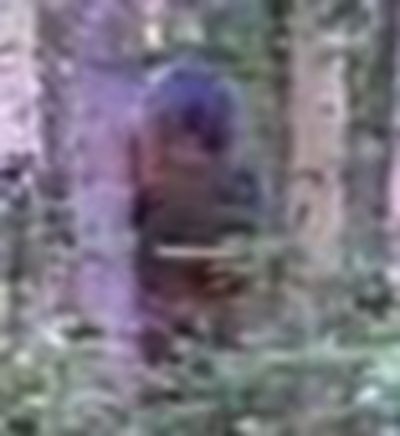 Utah Bigfoot videographer writes to Cryptomundo:
I appreciate all of your comments re my video. I haven't joined any other sites. I'm not in this for any other reason other that to show what we saw. Several TV shows have contacted me. But, I have chosen to keep quiet. Until now. I have had a friend reviewing the tapes. He knows more about this stuff than I do. I don't want to make myself look like an idiot and release some useless video showing some hunter walking through the woods. And, it's not. It's been really interesting to follow this story on the web. I can't explain what we saw….. but we saw something. Please let me know if you have any questions and I'll answer as best I can. Just to clear a couple things up, we sat filming for quite some time into the woods before this thing came out. It had been in that general area all day. So, we just had to sit and wait. The guy with the 'hose?' We were gathering firewood when we found this shelter. What your seeing is one of us gathering wood. The 'Road' in the background is actually very remote lake. Again, thanks for your comments and please let me know if you have any questions. Best.
Loren Coleman – has written 5489 posts on this site.
Loren Coleman no longer writes for Cryptomundo. His archived posts remain here at Cryptomundo.