Posted by: Loren Coleman on February 23rd, 2007
Reexaming archival photographs of Bigfoot track photos, casts, and "souvenirs" does expose hints of how deeply the "cultural icons" of Ray Wallace's damaging handiwork have penetrated.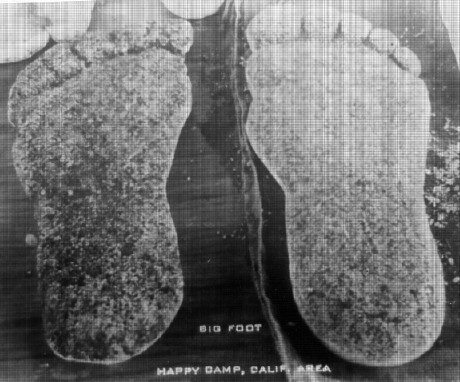 My appreciation is given to Cryptomundo reader Dale Drinnon who has sent in the above scan of an old postcard that was sold at Happy Camp, California, apparently in the 1960s or early 1970s. Drinnon writes: "It looks to me like the one track cast [on the left in the photograph] has [evidence of] that crack in the heel."
There was nothing on the other side of the postcard.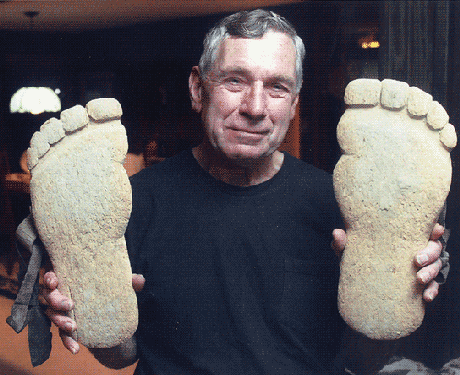 Dale Wallace displays Ray Wallace's Bigfoot wooden fake feet. (David Rubert Photography – used with permission)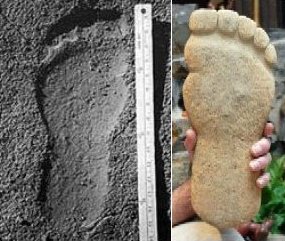 The Wallace wooden fake tools to make Bigfoot tracks; click on the image to make it bigger. (David Rubert Photography – used with permission.)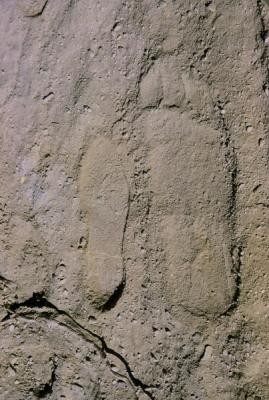 Doreen Hooker's photographs of the alleged Sasquatch tracks on Blue Creek Mountain – Onion Mountain 1967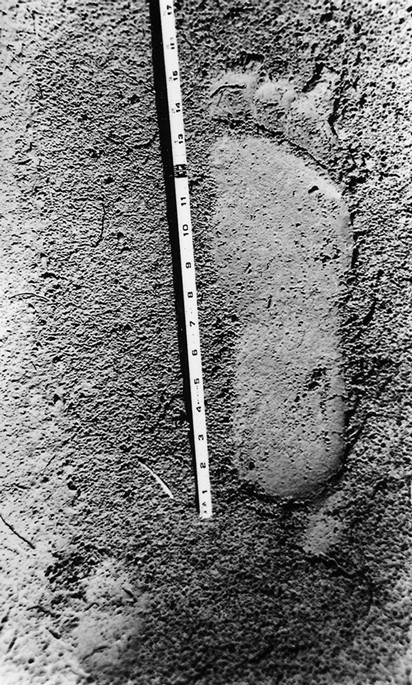 René Dahinden photograph, according to Chris Murphy.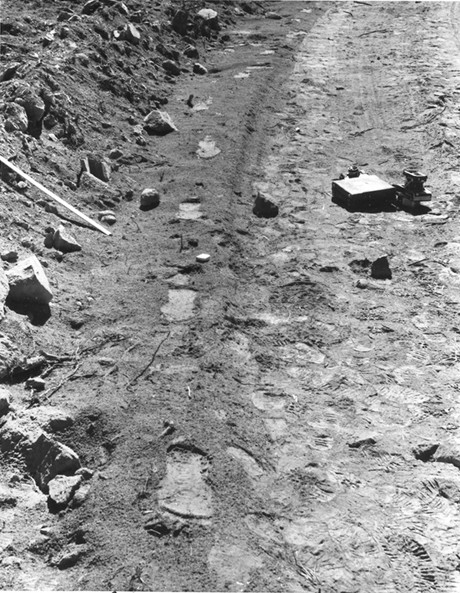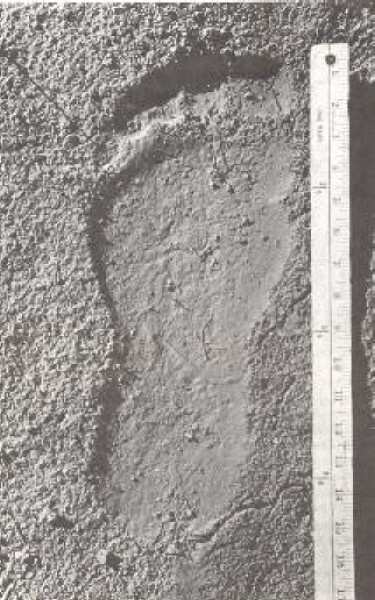 Loren Coleman – has written 5489 posts on this site.
Loren Coleman no longer writes for Cryptomundo. His archived posts remain here at Cryptomundo.