Posted by: Loren Coleman on January 26th, 2007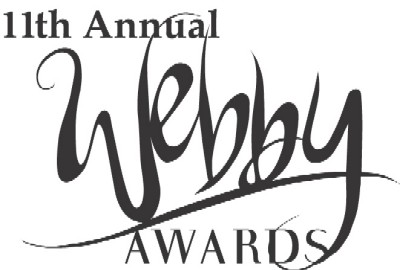 Someone is watching us! Actually, lots of people. For several months, Cryptomundo has ranked #1 as the most popular cryptozoology site in the world, beating out, in overall rank by three times, the next most visited site, and by six times, the third ranked cryptozoology site.
This week your universal praise and readership reached a level for which I could hardly have hoped. Cryptomundo was "invited" (a form of "nomination") for a Webby. The Webby Awards is the preeminent International award for the Internet, honoring the world's best Websites, Interactive Advertising, Online Film & Video, and Mobile Websites – the Oscars of the Internet, so to speak.
This year, an unidentified (which we think is crypto-appropriate) member of the Webby Awards' judging body, the International Academy of Digital Arts & Sciences, specifically suggested cryptomundo.com for the Weird category, a virtual nomination for the 11th Annual Webbys.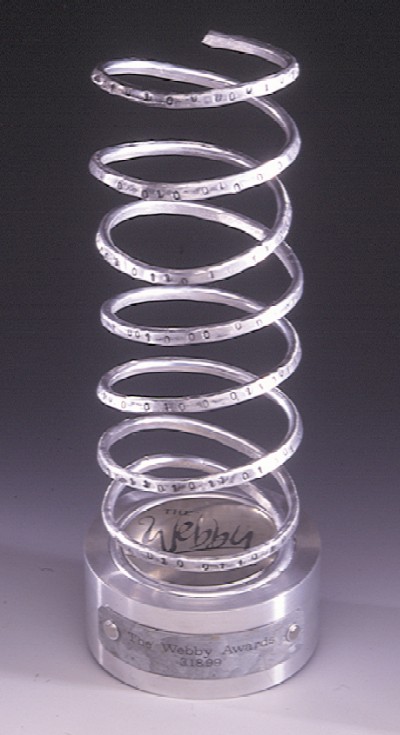 The Webby Awards official definition of the Weird category reads, in part: Sites so forward thinking they seem strange when viewed without the future in mind. This category includes sites that reflect a fresh perspective in thought and action strong enough to start a revolution, change in behavior pattern, or advance old thinking lodged in bad habits.
This, by the way, is not the "People's Award" part of the Webbys, where people have to encourage their readers to vote. Nope, we are in the division of the competition juried and awarded by the Webby Awards judges alone.
Look, I think we've already won. Being nominated is a great honor and I thank the International Academy of Digital Arts & Sciences for acknowledging the hard work Cryptomundo puts into the often multi-hourly efforts on the site. Indeed, one of the unique things about the Webby Awards is when you win and then accept your Webby, this year in New York City, you are allowed only a five word acceptance speech. Here's mine for just winning this nomination: Still covertly cryptic quite overtly!
Cryptomundo keeps high standards of information exchange, timeliness, humor, groundedness, imagery, popular culture, and newsworthiness, regarding a subject many have thought had to be reserved for the fringe sites and the tabloids. We are continuing to prove this is not your grandparents' cryptozoology, and the topic is indeed part of all of our futures. The response we have received since fully launching late in 2005 has been outstanding and heartfelt.
Cryptomundo is being noticed, read, and appreciated. All of us here thank you, our readers, for spreading the word.
The more I think of it, there are various people I know who have voluminous blogs which are updated several times a day, and which probably stretch to something in the region of half a million words a year. Now, I don't know how they do it, but I suspect that some like Loren Coleman are driven, ever so slightly obsessed – as am I – and get very little sleep. I am incredibly impressed with the sheer volume of material that Loren gets up in his blog, and I really don't know how he does it.Center for Fortean Zoology's
Jon Downes
January 20, 2007
Loren Coleman – has written 5489 posts on this site.
Loren Coleman no longer writes for Cryptomundo. His archived posts remain here at Cryptomundo.