Posted by: Loren Coleman on February 23rd, 2006
This is the footcast found by Joshua Gates of Sci Fi Channel while on a recent Malaysian Bigfoot expedition.
Consider the possibilities behind this track and share with Cryptomundo what you observe and consider significant to notice in this cast (below, under comments):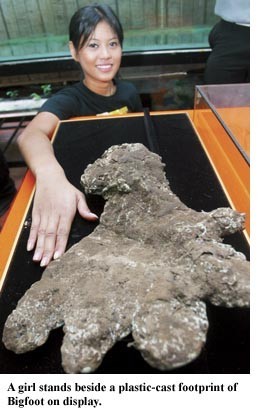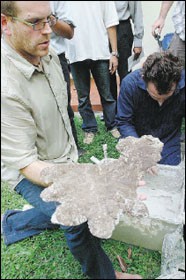 Could it be….
A track representation of the Malaysian Mawas? Or Orang Dalam? Or what?
How a footprint left by a giant ape survivor related to Gigantopithecus would appear?
The reason the finds of the True Giant footprints seem to be four-toed?
A reality television prank to see if people believe it?
A Malaysian-produced hoax?
What?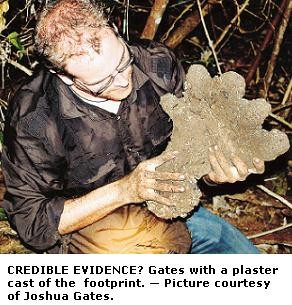 What do you think? Please leave your comments here. Thank you.
++++++
UPDATE ADDITION
For comparison, two views of a Sumatran rhino track.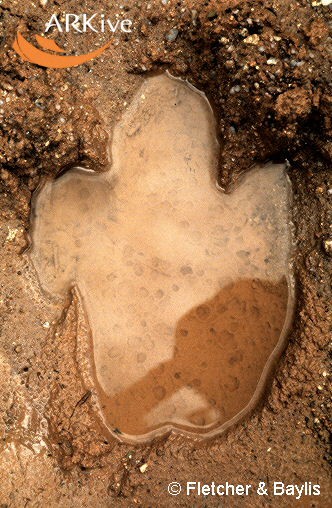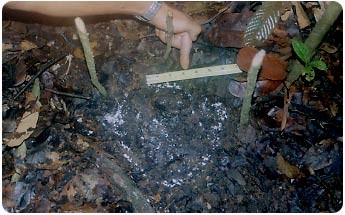 ++++++
UPDATE ADDITION
And here's two representations of the footcasts from Orang Pendek.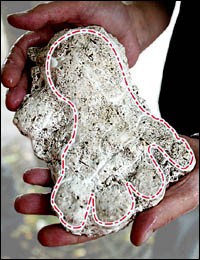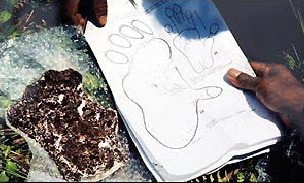 Okay…what do you see in the Malaysian Bigfoot cast?
Loren Coleman – has written 5489 posts on this site.
Loren Coleman no longer writes for Cryptomundo. His archived posts remain here at Cryptomundo.