Posted by: Loren Coleman on January 12th, 2010
"Wildmaiden" shares:
This video screamed hoax to me from the beginning, but I'm not one to dismiss anything outright without at least examining the evidence. Here are some frames from the video, enlarged and sharpened, just before the "creature" turns to run away [see below].

You can see, in my opinion, rather clearly in the second frame that the eyes appear to exhibit a mask effect of showing some skin around the eye of the person in the mask. On the other hand I suppose the mouth could possibly be opening, which would be difficult to achieve in a mask. No frames offered a more clear image of the creature than the two I enlarged here.

In my opinion it seems to be a hoax, but it's a neat video anyway.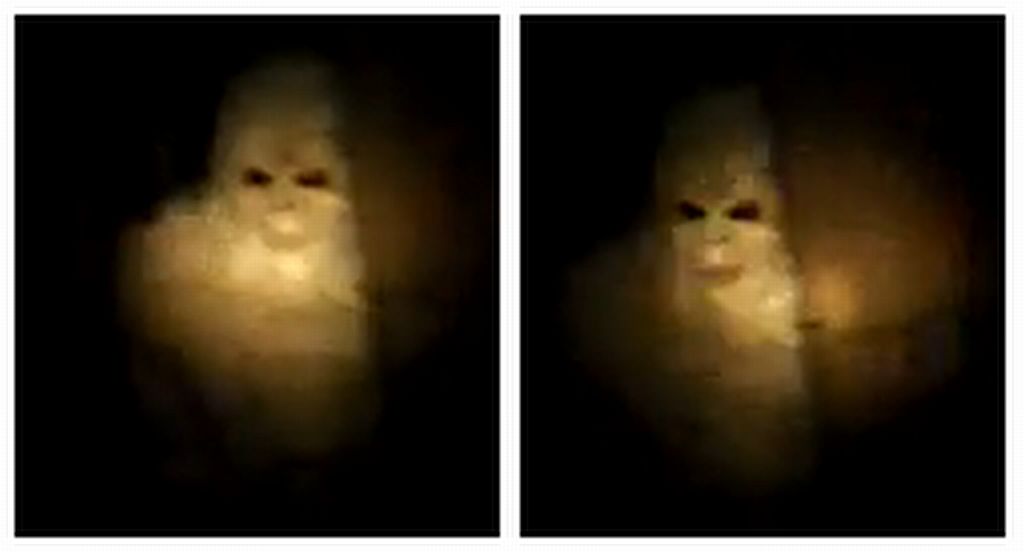 Meanwhile, Theush asks us to…
Check this out [see below]; a closer more detailed look at the video.
It is time for a vote. Register your opinion.
Do you want to hear more about this?
Should YouTube "Bigfoot" videos be posted here?
What should be done about this phenomena?
Loren Coleman – has written 5489 posts on this site.
Loren Coleman no longer writes for Cryptomundo. His archived posts remain here at Cryptomundo.