Posted by: Loren Coleman on December 7th, 2006
Are you a cryptozoologically-involved family and interested in being on ABC-TV's program "Wife Swap"? I'm serious. An ABC producer just contacted me and wants help in finding such a family.
Here's some info the producer sent along:
In case you are not familiar with the show, the premise of "Wife Swap" is simple: for two weeks, two wives from two different families exchange husbands, children and lives (but not bedrooms) to discover what it's like to live a different woman's life. The show airs on ABC on Monday nights at 8pm Eastern – family hour! It offers a positive experience for people not only to teach, but to learn about different family values.
I am currently casting for Season 3 of our show, and I am hoping to cast a family who is involved in cryptozoology on an upcoming episode. I have been doing some research and it sounds like a very interesting hobby that I think people would like to learn more about! I thought that if we featured a family where either or both parents and/or the kids were involved in cryptid research, we might be able to teach another family (and the rest of the country!) more about this unique and exciting pastime.
Here's what they are looking for:
-Fun, outgoing and dynamic families
-Two parents that live together (but they don't have to be married!)
-At least one child between the ages of 5-17 that lives full time in the home
Families who participate in the show receive $20,000.
If you are serious about applying, contact me, with the subject line "ATTN: Loren" via editor@cryptomundo.com – and I will pass on your contact info to the producer at the show.
Bigfoot families (as in real Sasquatch family groups) need not apply. Sorry. Human families that do investigate Bigfoot may apply.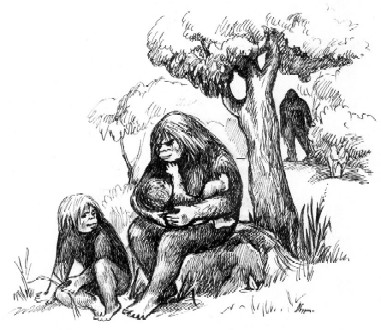 Loren Coleman – has written 5489 posts on this site.
Loren Coleman no longer writes for Cryptomundo. His archived posts remain here at Cryptomundo.