Posted by: Loren Coleman on April 28th, 2010
Myles Wilder, 77, who is credited as the writer of the story and the author of the screenplay for the classic film, The Snow Creature (1954), has died.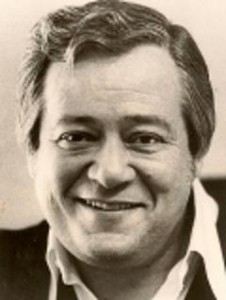 Wilder passed away on April 20, 2010, from complications of diverticulitis in Temecula, California, according to The Hollywood Reporter and other press accounts.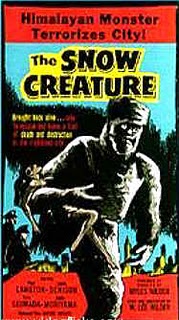 Wilder's Abominable Snowman tale is summarized at IMDb:
Botanist Frank Parrish leads an expedition to the Himalayas to seek out new flora, accompanied by hardboiled news photographer Peter Wells. When their lead guide, Subra, learns his wife has been kidnapped by a Yeti, Parrish disbelieves him, so the sherpas commandeer the expedition at gunpoint and turn it into a search-and-rescue party. To Parrish's surprise, they discover a whole family of Yetis in a cave, and are able to subdue the male and carry it back to civilization, to ship to the USA for study. Subra is forgiven his acts because he was right after all. Wells, meanwhile, phones in the story and Parrish finds his discovery – shipped upright in a meat cooler to maintain its natural environment – detained in the US because Wells' story refers to it as a snowMAN, and a decision must be made whether this is a customs or immigration matter. During this bureaucratic snafu, the creature escapes its containers and disappears into Los Angeles, mysteriously appearing in different parts of the city. Parrish teams up with police Lt. Dunbar to find the creature, which kills anyone who stands in his way… (plot summary written by Rich Wannen).
The son of director W. Lee Wilder (who was the director of The Snow Creature) and the nephew of Oscar-winning writer-director Billy Wilder, Myles Wilder got his television start by developing, writing and producing the 1956 NBC series "The Adventures of Marco Polo."
Wilder was the prolific TV comedy screenwriter whose resume includes such classics as "McHale's Navy" and "The Dukes of Hazzard." He joined the Ernest Borgnine comedy "McHale's Navy" in 1963, penning 28 episodes and earning two Emmy nominations during his three-year tenure. Other credits during that time include "The Patty Duke Show," "Get Smart," "The Flying Nun" and "My Three Sons." In the '70s and '80s, Wilder wrote and produced "The Dukes of Hazzard," and also wrote for "The Doris Day Show," "The Brady Bunch," "The Addams Family," "Welcome Back, Kotter," and "Diff'rent Strokes."
Wilder's links to drive-in style movies, nevertheless, predated any of his later comedies.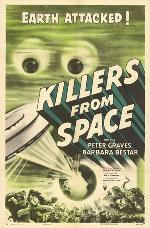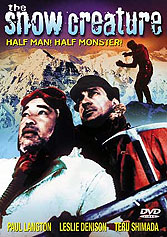 After retiring in 1989, Myles Wilder moved to Temecula to raise avocados.
Loren Coleman – has written 5489 posts on this site.
Loren Coleman no longer writes for Cryptomundo. His archived posts remain here at Cryptomundo.