Posted by: Loren Coleman on August 31st, 2009
Michael Cohen translates a China News story about a new Yeti-like report out of China.
The creature said to stand 3 metres tall has been allegedly seen by many locals as well as hikers visiting the area. In Chinese Yeti is often referred to as "Xueguai."

A number of locals living near the Nepalese border claim not only to have seen the creature, but to have collected strands of its hair. Now, it has been reported that a team of scientists have collected these strands and have already confirmed that they do not belong to any local known animals.

Read more here, at the All News Web.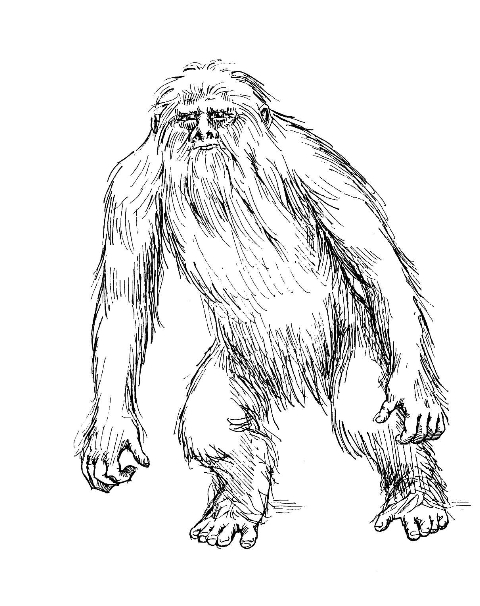 © Loren Coleman, Patrick Huyghe, Harry Trumbore 1999, 2006.
Harry Trumbore's drawing (above) of the Chinese Yeren in The Field Guide to Bigfoot and Other Mystery Primates (page 131) shows the creature as clearly more anthropoid than in most contemporary renderings, and thus more illustrative of the recent sightings.
Loren Coleman – has written 5489 posts on this site.
Loren Coleman no longer writes for Cryptomundo. His archived posts remain here at Cryptomundo.