Posted by: Loren Coleman on October 10th, 2009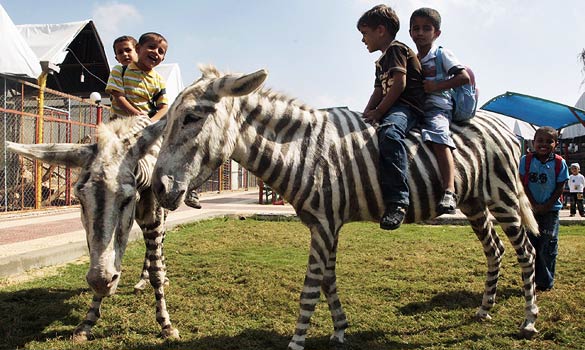 Two white donkeys dyed with black stripes, above, delight Palestinian children, who have never seen a zebra for real, at a small Gaza zoo. Photo by Mohammed Salem
With their long ears, drooping heads and sleepy eyes, the impostors would probably not fool the zoo's only lioness. But the effect achieved by the zoo owners' dye job looks not so bad — to the unpractised eye, and from a distance.
The donkey or ass, Equus africanus asinus, is a domesticated member of the Equidae or horse family, and an odd-toed ungulate. The wild ancestor of the donkey is the African Wild Ass, E. africanus.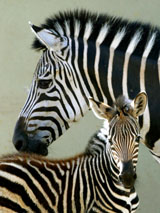 Zebras (above) are African equids best known for their distinctive white and black stripes, of three species, the Plains Zebra (Equus quagga), Grevy's Zebra (Equus grevyi) and the Mountain Zebra (Equus zebra).
On closer inspection the fur of the Gaza "zebras" resembles the classic convict suit of cartoon strips. Nidal Barghouti, whose father owns the Marah Land zoo, said that the two female donkeys were striped using masking tape and women's hair dye, applied with a brush.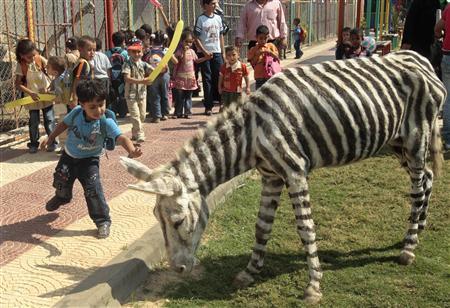 "The first time we used paint but it didn't look good," he said. "The children don't know so they call them zebras and they are happy to see something new."
A genuine zebra would have been too expensive to bring into Gaza via tunnels under the border with Egypt, said Muhammad Barghouti, the owner. "It would have cost me $40,000 to get a real one."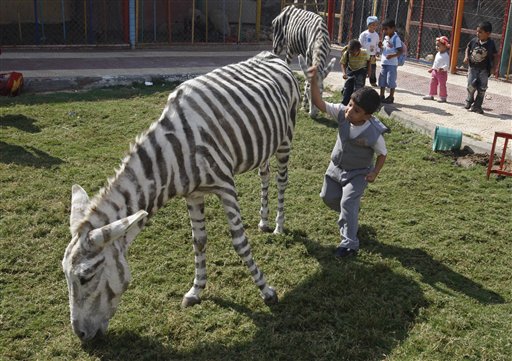 Beside, he said, "It is difficult to smuggle zebras, because it's not an official trade."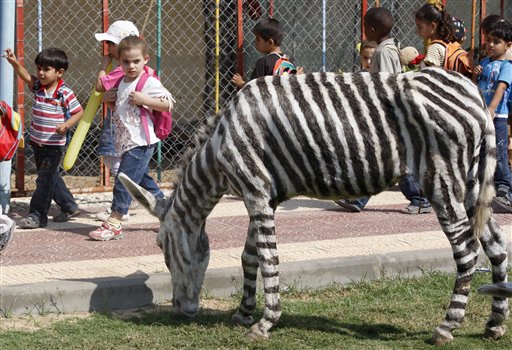 Barghouti's zoo charges a small entrance fee for a busload of children. Hasan Yaseen, a visitor, said that since his three children had never seen a real zebra, they enjoyed the Gaza version.
Apart from the two "zebras" and the lioness, the zoo also boasts an ageing tigress, two monkeys and a selection of birds, rabbits and cats. Barghouti swears that they are all real.
Sources: Times of London, BBC, AP, Reuters, etc.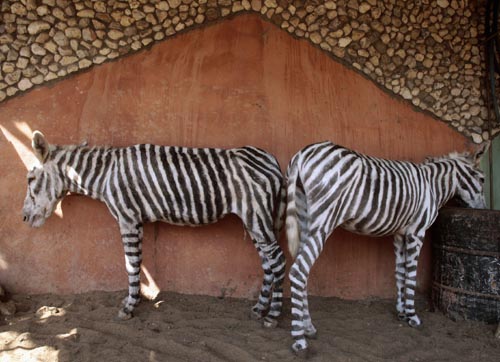 ++++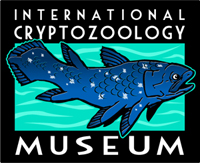 Join the great people at Sasqwatch who have donated! Please positively assist the move of the International Cryptozoology Museum, as it soon opens in downtown Portland, Maine. Please click on the button below (not the one up top) to take you to PayPal to send in your museum donation.
Loren Coleman – has written 5489 posts on this site.
Loren Coleman no longer writes for Cryptomundo. His archived posts remain here at Cryptomundo.