Posted by: Nick Redfern on March 20th, 2013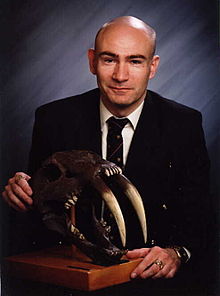 This just in from Dr. Karl Shuker, a new article on a deeply strange anthropoid.
Karl says:
"In an ongoing occasional series, previous ShukerNature posts have documented a number of once- and still-controversial forms of chimpanzee…None, however, is as bizarre as this series' latest example – the little-known yet truly extraordinary spiny-backed chimpanzee reported from the Democratic Republic of Congo. The only information concerning this anomalous anthropoid currently known to me is a short account that appeared in Philippe Coudray's self-illustrated book Guide des Animaux Cachés (2009)."

About Nick Redfern
Punk music fan, Tennents Super and Carlsberg Special Brew beer fan, horror film fan, chocolate fan, like to wear black clothes, like to stay up late. Work as a writer.