Posted by: Nick Redfern on May 27th, 2012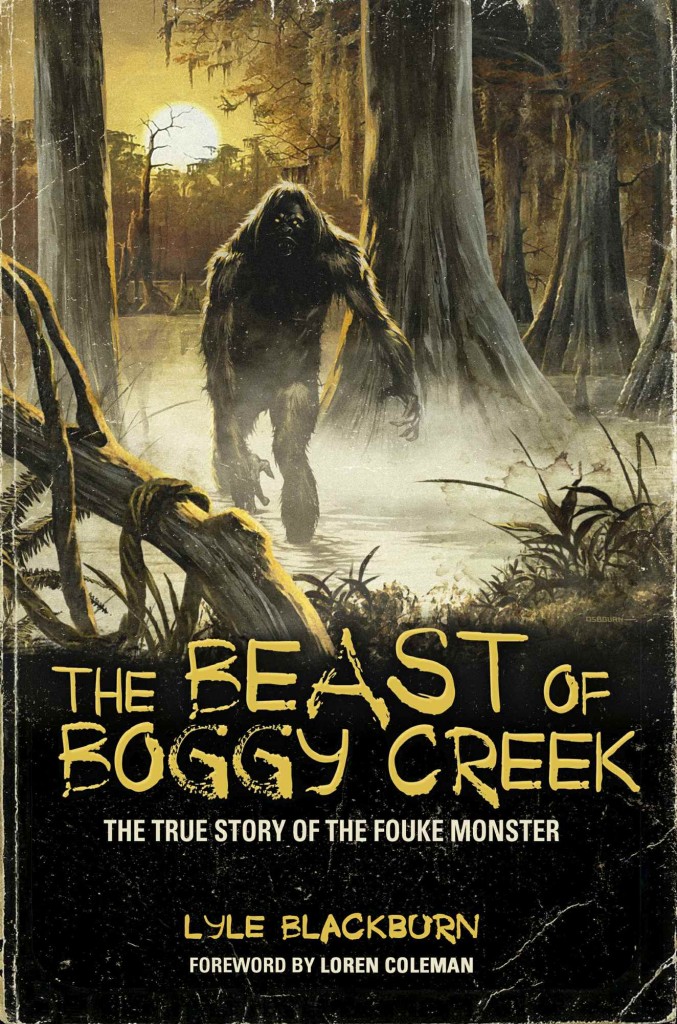 The beast of Boggy Creek will be putting in an appearance in the Dallas-Fort Worth area on Sunday June 10. Well, kind of…
What's actually happening is that Lyle Blackburn – author of The Beast of Boggy Creek – will be lecturing on the subject of his book and the history of the Boggy Creek affair for the DFW-based Extraordinary Phenomena Investigations Council (EPIC) group.
Yep, I know it's still two weeks away, but I figured that those who live close enough to attend, and who want to plan well in advance, would like to know what's forthcoming. And, having seen Lyle lecture before, I can say with certainty you won't want to miss this one! I will be attending as well.
And here's the group's founder, Ken Cherry, to tell you all about the event:
EPIC Members and Friends:
EPIC Meeting, 2 PM Sunday, June 10, 2012 at the Grapevine Community Activities Center, Room 102, 1175 Municipal Way.
EPIC looks forward to meeting our special guest speaker, Lyle Blackburn, June 10th. Lyle will discuss the true story for the basis of his book, THE BEAST OF BOGGY CREEK. For more than a century, reports of a strange beast known as "The Fouke Monster" have circulated among the locals in southern Arkansas near the Texas border.
Over the years, the creature has been seen by numerous witnesses including respected citizens, experienced hunters, famous musicians, and even a police officer. The encounters were often so shocking, they served as inspiration for the classic horror film, THE LEGEND OF BOGGY CREEK, by Charles B. Pierce. The movie, which became a drive-in sensation in the 1970s, influenced many of today's top cryptozoologists, including Loren Coleman and others. Tales of the creature have long existed in scattered pieces across news clippings, memoirs, police reports, and movies, but it is only now that the complete history of the Fouke Monster has been assembled in one book: The Beast of Boggy Creek: The True Story of the Fouke Monster, by author Lyle Blackburn.
At the upcoming EPIC meeting, Lyle will offer a visual presentation about his research regarding this fascinating and influential cryptid, which, according to recent reports, still lurks in the remote river bottoms just a few hours north of Dallas-Fort Worth. For more information about Lyle, visit his website at: www.monstrobizzaro.com
Students $5.00 — Members $7.00 — Guests $8.00 Annual Memberships Available for $10 at the door.
Correct Change Appreciated.
Location: Grapevine Community Activities Center, 1175 Municipal Way in Grapevine, TX 76051.
After the meeting, we will be seated in the banquet room at El Fenix, 401 S. Highway 114 in Grapevine. El Fenix is very conveniently located from the meeting room. Head south on Main Street, cross the bridge at Hwy. 114, turn right at the first driveway into restaurant row and proceed to El Fenix. There is plenty of parking and the location is wheelchair accessible.
Location: El Fenix Famous Mexican Restaurant, 401 W State Highway 114, Grapevine, TX 76051.
We are dedicating this meeting to long-time friend and EPIC Sr. Investigator, John Gilliland. We have reduced member dues for this meeting and we hope that you will all attend and meet afterwards at El Fenix to celebrate John's life.
Thank you all and hope to see you there.
Ken.

About Nick Redfern
Punk music fan, Tennents Super and Carlsberg Special Brew beer fan, horror film fan, chocolate fan, like to wear black clothes, like to stay up late. Work as a writer.