Posted by: Bigfoot Evidence on January 18th, 2015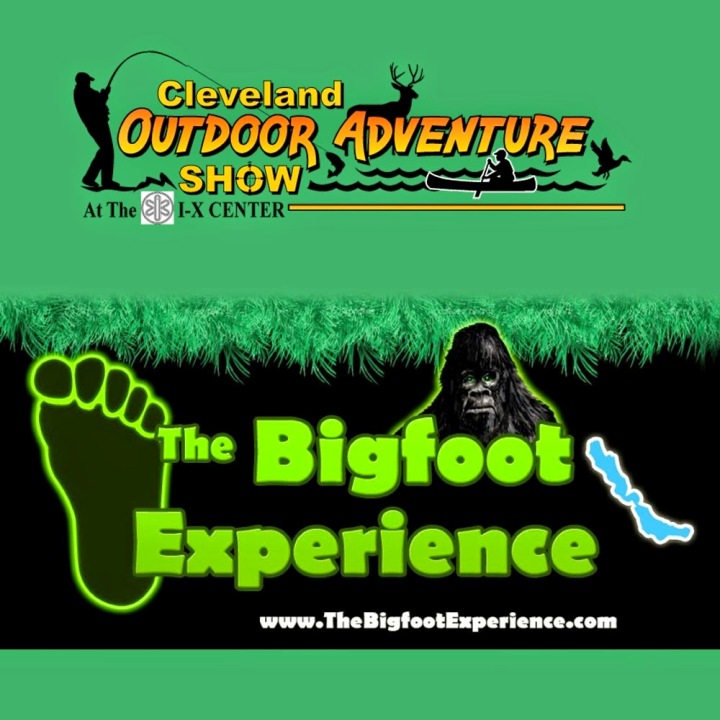 Looking for something to do this weekend in the Cleveland area? How about stopping by the Cleveland Outdoor Adventure Show and checking out The Bigfoot Experience?
Join us at this years expo and experience first hand, the Bigfoot Experience. This seminar gives attendees the past history of Bigfoots/Sasquatch in the USA starting as far back as 1818. Last year's seminar several eyewitnesses to a Bigfoot sighting spoke about their sighting. One from Ohio, one from the West Coast and a 14 year old young man from Cattaraugus County, NY who saw a Bigfoot when he was six and again last year in Cattaraugus County. We welcome you to come and share your experiences.
For more information, click here.
See also: Chautauqua Lake Bigfoot Research Society
About Bigfoot Evidence
The latest Bigfoot sightings, photos, and videos. World's only 24/7 Bigfoot News Blog: Encouraging readers to draw their own conclusions from the evidence and arguments.