Posted by: Nick Redfern on July 5th, 2015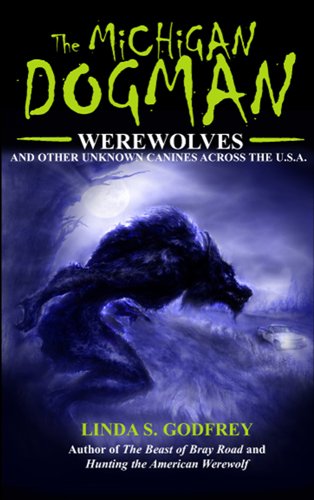 If, like me, you're a fan of the writings of Linda Godfrey – and particularly her werewolf-themed book, The Michigan Dogman – then what I'm about to share with you now is likely to be of deep interest. It's an old newspaper story – dating back more than a century – that is eerily reminiscent of some of Linda's findings. And, it demonstrates that when we dig into the past, we can sometimes find fascinating tales that have a direct bearing on the present.
The story in question was published in the pages of several newspapers, including the Pittsburgh Press on May 3, 1905, and the Rake, Iowa Register on June 15, 1905. The Register's article has the eye-catching title of "Dog With a Human Face." Its sub-title: "Strange Monstrosity Seen By Many Persons In Colorado Hills — Attempt Capture In Vain." According to the newspaper staff, an unidentified creature had then recently been seen "roaming the hills" of Buena Vista, Colorado, and specifically in the vicinity of Wildhorse – a station on the Colorado Midland Railway.
Read the rest of my article at Mysterious Universe here.

About Nick Redfern
Punk music fan, Tennents Super and Carlsberg Special Brew beer fan, horror film fan, chocolate fan, like to wear black clothes, like to stay up late. Work as a writer.