April 11, 2015
Exposing the 'Dead Bigfoot Photo' – The Bear Facts!
On November 21 2006, Craig Woolheater posted on Cryptomundo the following very intriguing photo, which has since become popularly referred to as the 'dead bigfoot photo', together with a request for any information available concerning it: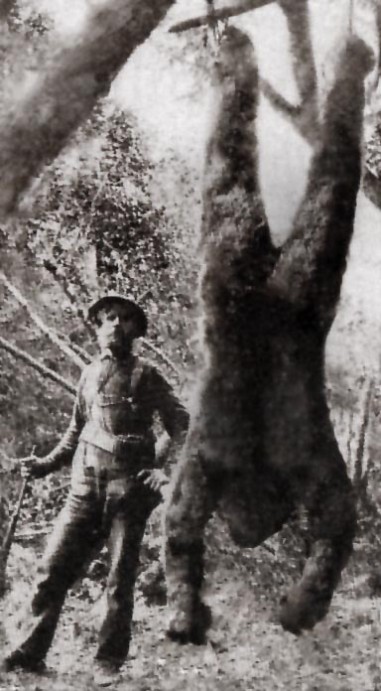 In view of its very striking, tantalising image, the photo attracted much interest, and was subsequently reposted twice by Loren Coleman on Cryptomundo (April 16 and 22 2009) with further requests for information. It has also been featured on many other websites. Yet although numerous opinions have been aired as to what it depicts (a shot bigfoot, bear, gorilla?) and whether or not it is authentic or photo-manipulated, no conclusive evidence as to its true nature has ever been obtained and presented – until now!
Further details are available here on my ShukerNature blog.
See also:
"Dead Bigfoot Photo," More
"Dead Bigfoot Photo" Deconstructed
Dead Bigfoot Photo?
Another Dead Bigfoot Photo?
Update: Photo of Dead Bigfoot?
Photo of Dead Bigfoot?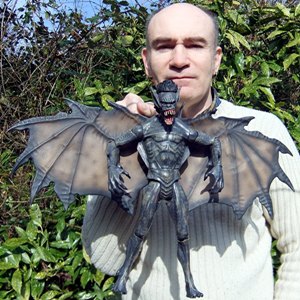 About Karl Shuker
My name is Dr Karl P.N. Shuker. I am a zoologist (BSc & PhD), media consultant, and the author of 25 books and hundreds of articles, specialising in cryptozoology and animal mythology. I have a BSc (Honours) degree in pure zoology from the University of Leeds (U.K.), and a PhD in zoology and comparative physiology from the University of Birmingham (U.K.). I have acted jointly as consultant and major contributor to three multi-author volumes on cryptozoology and other mysterious phenomena. I am the Life Sciences Consultant to The Guinness Book of Records/Guinness World Records (Guinness: London, 1997-present day), and was consultant to Monsters (Lorenz Books: London, 2001), as well as a contributor to Mysteries of the Deep (Llewellyn: St Paul, 1998), Guinness Amazing Future (Guinness: London, 1999), The Earth (Channel 4 Books: London, 2000), and Chambers Dictionary of the Unexplained (Chambers: London, 2007). I appear regularly on television & radio, was a consultant for the Discovery TV series Into the Unknown, and a question setter for the BBC's quiz show Mastermind. I am a Scientific Fellow of the Zoological Society of London, a Fellow of the Royal Entomological Society, a Member of the Society of Authors, and the Cryptozoology Consultant for the Centre for Fortean Zoology (CFZ). I have written articles for numerous publications, including Fortean Times, The X Factor, Paranormal Magazine, FATE, Strange Magazine, Prediction, Beyond, Uri Geller's Encounters, Phenomena, Alien Encounters, Wild About Animals, All About Cats, All About Dogs, Cat World, etc. In 2005, I was honoured by the naming of a new species of loriciferan invertebrate after me - Pliciloricus shukeri.
Filed under Bigfoot, Cryptozoologists, Cryptozoology, Evidence, Hoaxes, Photos, Sasquatch, ShukerNature, Skeptical Discussions