Posted by: Nick Redfern on May 2nd, 2013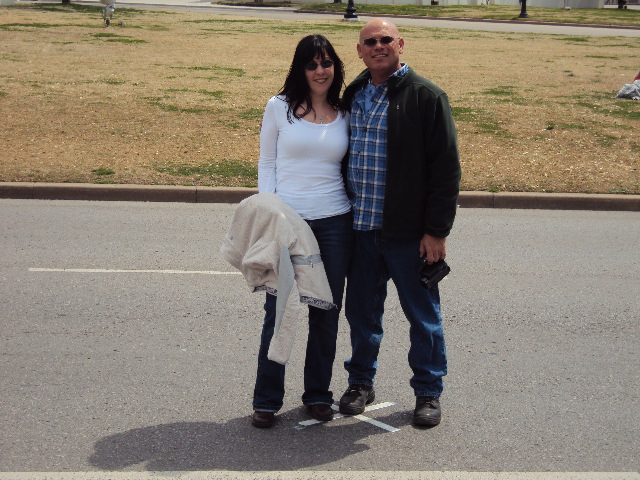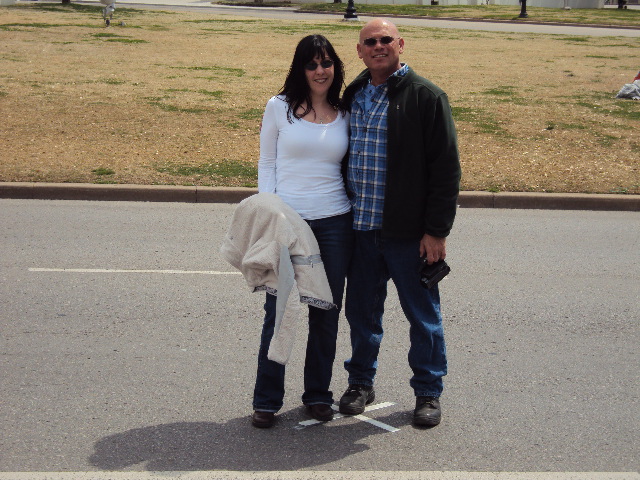 Naomi West, Texas representative of the Center for Fortean Zoology, tells us:
"I wanted to share some mildly interesting alleged Bigfoot sightings that took place in my general area, all within a few miles of each other: First of all, several years ago, I overheard one of my high school students sharing with a few others that she had spotted what appeared to be a Bigfoot a day or so earlier. The ground had been covered in snow (which happens one day a year at the most around year – so getting a specific date shouldn't be hard as this was0 2010). At the time, my student tried to get others in the car, including her mother, to look. 'Look, it's Bigfoot!' she was saying, but her mother told her she was being stupid and everyone ignored her. The alleged Bigfoot was walking in a field beyond the intersection of CR 2657 and HWY 190."
And here's Naomi's complete account…
That's Naomi with her husband, Richie, above, when they came to visit in 2010. The location of the photo: where JFK got the fatal head shot in Dealey Plaza, Dallas.

About Nick Redfern
Punk music fan, Tennents Super and Carlsberg Special Brew beer fan, horror film fan, chocolate fan, like to wear black clothes, like to stay up late. Work as a writer.