Posted by: Nick Redfern on May 26th, 2012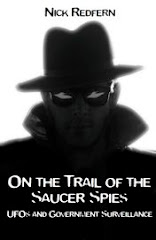 Tonight (Saturday, from 11PM to 2AM Pacific time), I'll be on Coast to Coast AM talking about the Men in Black puzzle.
Fans of Cryptozoology, at this point, may well be asking the question: So what? After all, aren't the MIB more often than not linked to the UFO puzzle than monster-hunting? Well, yes they are.
But, just occasionally, the MIB pop up in places and cases of a cryptozoological nature, as you'll see from this link to a story on a famous MIB/monster-themed encounter (or, more correctly, an event perceived as a MIB encounter – decades on, we'll never really know).
So, you can expect tonight's show to spend what I hope will be a significant amount of time on matters monstrous and MIB-connected.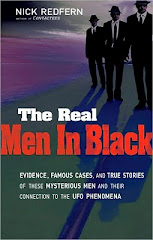 About Nick Redfern
Punk music fan, Tennents Super and Carlsberg Special Brew beer fan, horror film fan, chocolate fan, like to wear black clothes, like to stay up late. Work as a writer.