Posted by: Nick Redfern on September 17th, 2012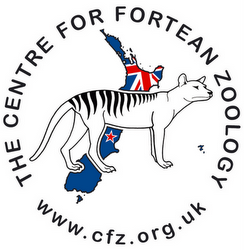 From CFZ-New Zealand:
"It's surprising how you stumble across things that you would not initially looking for. For the most part, cryptozoology is highly reliant upon research to find as much information, at times however unelaborated, on the creature you are looking for. Sometimes, serendipity steps in and you find information on something altogether unrelated and yet could be useful. I found this just the other day when I was browsing through a book 'Rare Wildlife of New Zealand', by Rod Morris and Alyson Ballance, a book I would highly recommend by the way if you're interested in New Zealand Fauna."
And what is it that CFZ-NZ have found? Read on…

About Nick Redfern
Punk music fan, Tennents Super and Carlsberg Special Brew beer fan, horror film fan, chocolate fan, like to wear black clothes, like to stay up late. Work as a writer.