Posted by: Nick Redfern on June 9th, 2012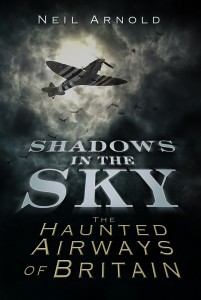 Every so often in my weekly Lair of the Beasts columns at Mania.com I'll do a post on how a well-known figure within Cryptozoology got started in the field.
And, this weekend – as you'll see at the link – I have focused on the life, research, writings and work of Kent, England-based author and investigator, Neil Arnold, the author of many books,, including Shadows in the Sky; Monster!; Mystery Animals of the British Isles: Kent; and Mystery Animals of the British Isles: London.
As you'll also see, one of the things that prompted Neil to dig deep into the world of Cryptozoology was the 1970s classic movie, The Legend of Boggy Creek – a title that inspired quite a few others too.

About Nick Redfern
Punk music fan, Tennents Super and Carlsberg Special Brew beer fan, horror film fan, chocolate fan, like to wear black clothes, like to stay up late. Work as a writer.