Posted by: Steve Kulls on April 16th, 2014
All the credit goes to "Sweaty Yeti" from the Bigfoot Forums… (A special thanks to Andrew Webster and Joshua Kitzakaze for bringing this to my attention.)
Check out two pictures that Standing had circulated in the past as being a real Sasquatch…
Sweaty Yeti, provided the community with a GIF that shows that it looks like a little manipulation is here at play.
Notice the blur on the foliage which disappears or appears with however order you look at the pictures from?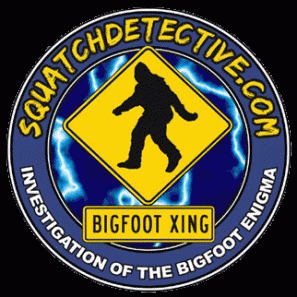 About Steve Kulls

Steve had a lifelong fascination with the Bigfoot phenomena since an early age. In 1998 after reading "Monsters of the Northwoods", and learned that there were numerous sighting reports close to his residence in upstate New York. He began to investigate extremely skeptical but soon changed his mind. Squatchdetective.com was the creation of Steve Kulls, aka "The Squatchdetective" Steve launched Squatchdetective.com with a national outlook in December 2005. In September 2006 he created Squatchdetective Radio.
Steve has appeared on numerous local news programs around the country and national venues such as Fox and Friends, and interviewed in print in over 100 newspapers over the last ten years. Steve has appeared on the History Channel the National Geographic Channel, featured on several programs, and authored two book, "Fifty Large," and "What Would Sasquatch Do?"
Steve is a former Licensed Private Investigator, in New York, and a former retail investigator of 18 years, a Firefighter and Paramedic