Posted by: Nick Redfern on May 8th, 2015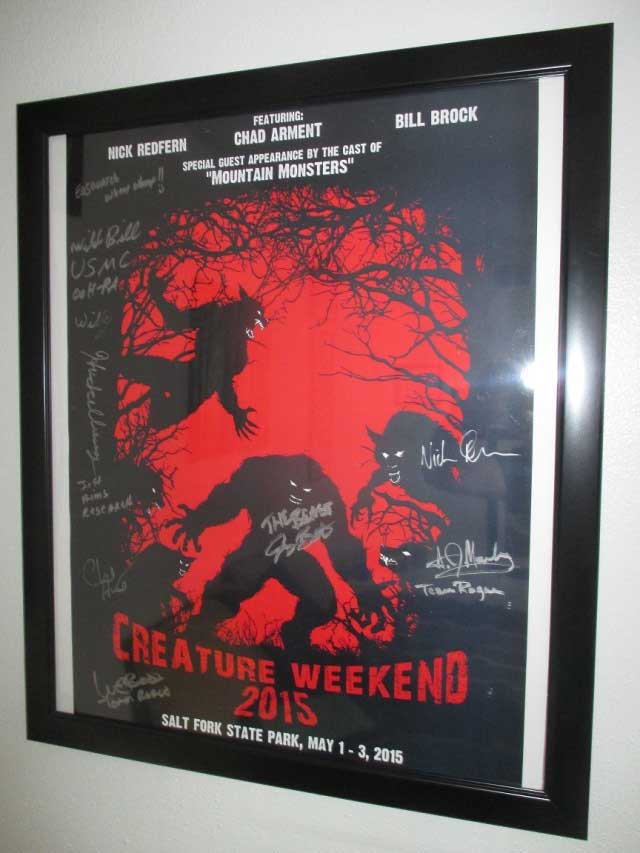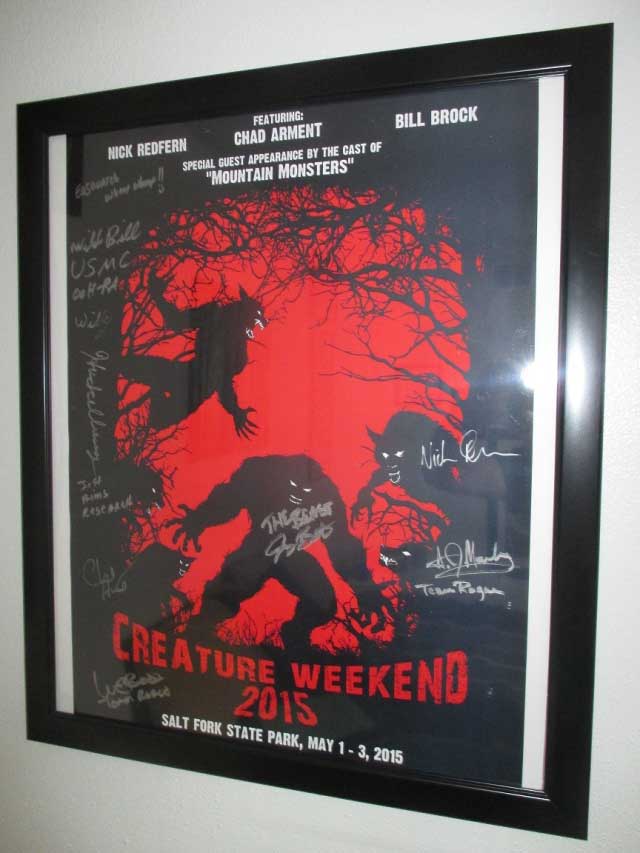 There's a new Mysterious Universe article from me, which begins…
"This past weekend I flew out to Ohio to speak at the annual Creature Weekend, which was organized by Bruce Harrington (and with great help from a fine team of volunteers, including friends Brian and Terrie Seech). This was the fourth such event, but the first that I had attended – and I'm very glad I did. It was an excellent, three-day gig held at the Salt Fork State Park Lodge and Resort. It was also a gig that saw the likes of Bigfoot, unidentified big cats, and a multitude of other bizarre and unknown beasts, placed under the microscope.
"After an early Friday morning flight from Dallas-Fort Worth International Airport, I arrived at Akron, Ohio around lunchtime. Bruce met me at the airport and we took a drive of about 80 minutes to the lodge. After an easy and relaxed afternoon, the event kicked off with a meet-and-greet event at 6:00 p.m., which was followed by dinner. The latter included a Bigfoot birthday cake made for Bill Brock, but which everyone tucked into! Then it was time for a presentation from Bill."
And here's the complete review…
See also:

About Nick Redfern
Punk music fan, Tennents Super and Carlsberg Special Brew beer fan, horror film fan, chocolate fan, like to wear black clothes, like to stay up late. Work as a writer.