Posted by: Lyle Blackburn on October 23rd, 2013
If you're in the Toronto area, don't miss the Rue Morgue movie night on Oct 24 featuring Bobcat Goldthwait's "Willow Creek." It's one of the best bigfoot horror movies ever.
Rue Morgue Magazine and Toronto After Dark present
The Toronto Premiere of Bobcat Goldthwait's WILLOW CREEK
SPECIAL TIME & VENUE: Scotiabank Theatre, 259 Richmond Street West
Thursday, October 24 @ 7:00 pm
Known for films that aren't afraid to shock, actor-turned director Bobcat Goldthwait tries his hand at found footage crypto-horror for his latest, Willow Creek. In it, a young couple, Jim and Kelly, trek off into the California wilds where the famous Gimlin-Patterson footage was shot, in order to capture footage for his bigfoot documentary. When something starts stalking them, they soon discover there's more to the legend than mere myth. Tense and terrifying in the tradition of The Blair Witch Project, Willow Creek has been thrilling festival audiences. Goldthwait joins us for post-screening Q&A!
Admission: $13 general, $12 student or $10 in festival multi-film pack
Passes on Sale Now, Advance Tickets available at venue at cineplex.com and at torontoafterdark.com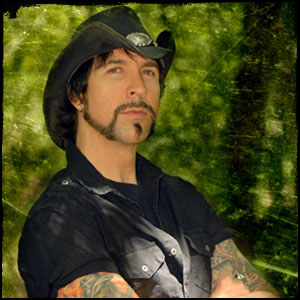 About Lyle Blackburn
Lyle Blackburn is an author and musician from Texas. His investigative cryptozoology books, "The Beast of Boggy Creek" and "Lizard Man," reflect his life-long fascination with legends and sighting reports of real-life 'monsters.' During his research, Lyle has often explored the remote reaches of the southern U.S. in search of shadowy creatures said to inhabit the dense backwoods and swamplands of these areas. Lyle is a featured speaker at cryptozoology and horror conferences around North America. He has been heard on numerous radio programs, including COAST TO COAST, and has appeared on television shows such as MONSTERS & MYSTERIES IN AMERICA, FINDING BIGFOOT, and the CBS SUNDAY MORNING SHOW. For more information, visit Lyle's website at: www.lyleblackburn.com