Posted by: Christopher Noël on October 30th, 2016
A Field Guide to Sasquatch Structures: The 50 Most Common Types in North American Forests is now available on Amazon.com.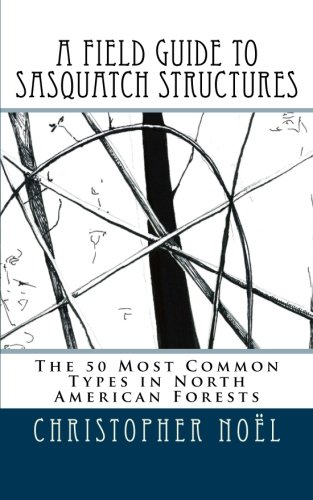 For centuries, we have come across striking and consistent stick and tree structures in the forest, especially in areas with a long history of Sasquatch encounters. Yet until now, no field guide has existed to catalog and present these remarkable formations for quick and easy reference. Sasquatch is a higher primate (like us) with a large brain, capable hands, and plenty of time to use them. As our evolutionary next of kin, this species, too, naturally manipulates its environment in distinctive and impressive ways. But instead of building cities, universities, machines, or writing books, symphonies, or computer code, they simply express their creative intelligence otherwise. Using this valuable resource—graced with Zoe Christiansen's pen-and-ink illustrations—you'll be equipped to recognize characteristic themes and variations with a trained eye. It's your key to a higher level of insight into the mind and personality of these fellow humans.

About Christopher Noël
Christopher Noël is the author of Sasquatch Rising 2013 and editor of the newly released anthology How Sasquatch Matters: Writers Respond to the New Natural Order. Christopher Noël holds a Master's degree in Philosophy from Yale. Noël is a freelance editor (ChristopherNoel.info) and lives with his daughter in Vermont's Northeast Kingdom.