Posted by: Craig Woolheater on March 12th, 2014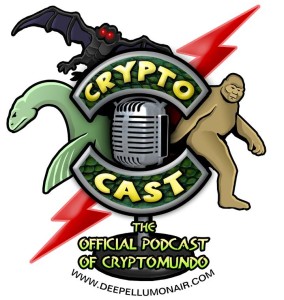 The CryptoCast is the official podcast of Cryptomundo. Cryptozoology with the comedy stylings of Craig Woolheater, Monica Rawlins and Howard Goldthwaite, We will discuss the news, happenings, personalities and opinions in Cryptozoology with a comedic slant. Definitely not your father's
Cryptozoology.
The show will be broadcast and air live one Sunday night a month from 8:30-9:30 PM on DeepEllumOnAir.com.
The premiere broadcast will be this Sunday night, March 16th.
Join in as we discuss our trip to SXSW this past Monday to attend the premiere of Eduardo Sanchez's Bigfoot horror thriller Exists.
Read: The CryptoCast Cometh! »
---