Posted by: Ken Gerhard on August 18th, 2013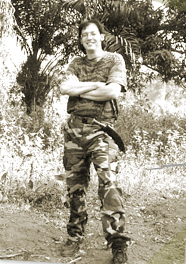 In addition to Ogopogo, John and I discuss Nessie, Caddy, the Naden Harbor Carcass, Sea Serpents and China's Yeren, as well as his recent expedition to the Congo to search for Mokele-Mbembe… which yielded some remarkable results. Join us for some fascinating conversation!
Tune in tonight @ 10pm EST/9pm CST for the new episode of my cryptozoology podcast.
Read: Reminder: Search for Hidden Beasts With John Kirk Tonight »
---