Posted by: Craig Woolheater on August 3rd, 2013
I am asking a favor of all of the Cryptomundians.
If you are a fan of the site, I ask that you consider backing the Kickstarter funding campaign for the SquatcIt.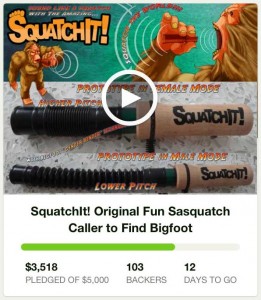 As you can see, we have 15 12 days left and need an additional $1865 $1382 in funding.
If you can find it within yourself, dig deep into your pockets and help this project be successful.
I appreciate it.
Read: Calling All Cryptomundians! »
---