Posted by: Craig Woolheater on May 17th, 2016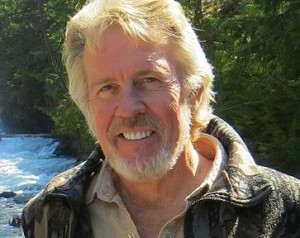 Ron Morehead, adventurer, author and Bigfoot expert, discussed how he witnessed, recorded, and had vocal interactions with a family of giants, commonly referred to as Bigfoot or Sasquatch. He shared Bigfoot recordings, known as the 'Sierra Sounds,' that have changed the world of Bigfoot research.
The recordings were captured in the 1970s at a remote hunting camp, Morehead explained, noting how hunters there had first thought the sounds were being made by bears. They found a large footprint outside of the shelter and began taping the sounds they were hearing, he added. "We weren't looking for Bigfoot, none of us were… these things were probably observing the camp and the people in it for some time prior to making themselves be known," Morehead said. He described the vocalizations as aggressive, sometimes horrendous sounding.
---