From my good friends at the Museum of the Weird in Austin Texas:
We are now taking pre-orders for our exclusive "Minnesota Iceman" t-shirts, designed by Juan Martinez and myself! Reserve yours today here
Minnesota Iceman Found in a Block of Ice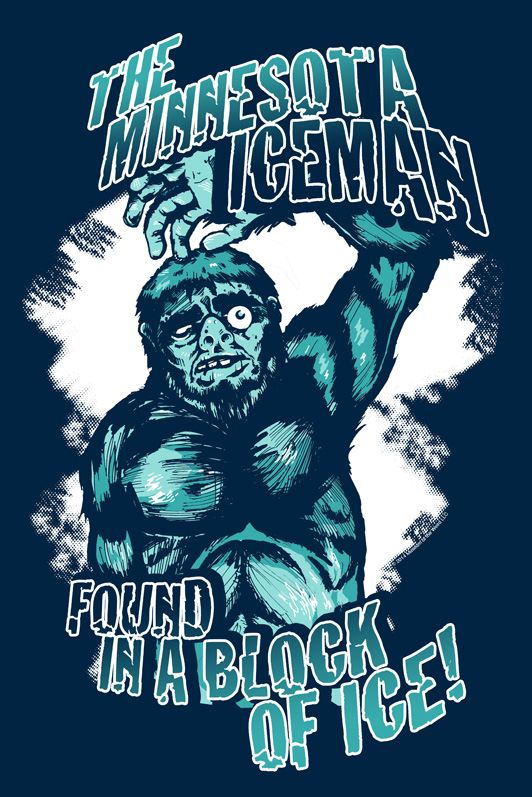 Minnesota Iceman navy blue t-shirt
NOTE: We are currently taking pre-orders on these shirt. They will not be available to ship until after January 5.
FREE SHIPPING within the continental United States!