Posted by: Loren Coleman on February 18th, 2012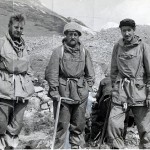 #Cryptozoology #History #Legacy #Museum #Collections #Archives
Your work is too important to see others merely throw away your research into a trash bin or send it to an online auction, as we have heard has occurred. Yesterday should be preserved today for tomorrow. Images.
Read: Save Your Cryptozoology History! »
---