Posted by: Craig Woolheater on April 1st, 2015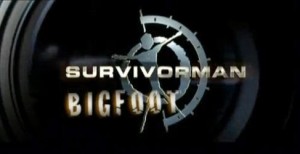 The much anticipated Survivorman: Bigfoot Season 2 premieres tonight at 9 PM Central on the Discovery Channel.
Klemtu Hill is a volcano in British Columbia where Bigfoot reports are in the hundreds. Whatever is out there, it leaves tracks and even kills people. Les braves the dangers of this Bigfoot hotspot to find the truth behind these strange reports.
---