Posted by: Craig Woolheater on September 21st, 2010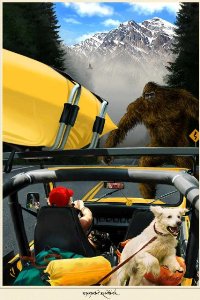 Canadian artist Brian Cundle has created some really nice Sasquatch/Bigfoot artwork that is available rather inexpensively directly from the artist.
The available artwork includes Bart Cutino's Thermal Imaging Poster that he recently commissioned Brian to do for him. Bart has given him permission to sell it to the general public since he believes there may be many out there that would like to have a copy of his unique one of a kind thermal image sighting.
Images and ordering information here.
Read: New Sasquatch Artwork »
---