January 10, 2014
Exposing Online Fakes and Frauds of the Cryptozoological Kind
The internet is the natural home of some very unnatural creatures – fakes, frauds, and the falsely identified. Many of them attract only fleeting, transient attention before being soundly exposed and permanently discredited. However, there is also a hardcore set whose members simply refuse to die – being revived time and time again by unsuspecting novice researchers who are bewitched by their superficial strangeness and fail to realise that their faux nature has been unveiled on numerous previous occasions.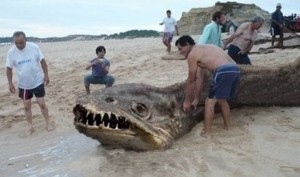 (c) Alan Friswell
So here, in no particular order, are ten of the most noteworthy (and notorious) examples, all of which I have investigated at one time or another and have either personally exposed the truth behind them or have discovered who else has done so.
Further details can be found here on my ShukerNature blog.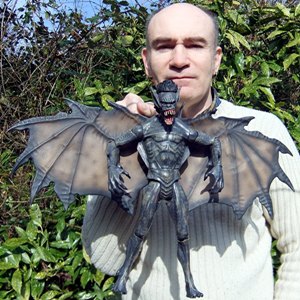 About Karl Shuker
My name is Dr Karl P.N. Shuker. I am a zoologist (BSc & PhD), media consultant, and the author of 25 books and hundreds of articles, specialising in cryptozoology and animal mythology. I have a BSc (Honours) degree in pure zoology from the University of Leeds (U.K.), and a PhD in zoology and comparative physiology from the University of Birmingham (U.K.). I have acted jointly as consultant and major contributor to three multi-author volumes on cryptozoology and other mysterious phenomena. I am the Life Sciences Consultant to The Guinness Book of Records/Guinness World Records (Guinness: London, 1997-present day), and was consultant to Monsters (Lorenz Books: London, 2001), as well as a contributor to Mysteries of the Deep (Llewellyn: St Paul, 1998), Guinness Amazing Future (Guinness: London, 1999), The Earth (Channel 4 Books: London, 2000), and Chambers Dictionary of the Unexplained (Chambers: London, 2007). I appear regularly on television & radio, was a consultant for the Discovery TV series Into the Unknown, and a question setter for the BBC's quiz show Mastermind. I am a Scientific Fellow of the Zoological Society of London, a Fellow of the Royal Entomological Society, a Member of the Society of Authors, and the Cryptozoology Consultant for the Centre for Fortean Zoology (CFZ). I have written articles for numerous publications, including Fortean Times, The X Factor, Paranormal Magazine, FATE, Strange Magazine, Prediction, Beyond, Uri Geller's Encounters, Phenomena, Alien Encounters, Wild About Animals, All About Cats, All About Dogs, Cat World, etc. In 2005, I was honoured by the naming of a new species of loriciferan invertebrate after me - Pliciloricus shukeri.
Filed under Artifacts, Breaking News, Cryptozoology, Evidence, Hoaxes, Mystery Cats, Phantom Panthers, Photos, Sea Monsters, Sea Serpents, ShukerNature, Top Ten, Weird Animal News