Posted by: Karl Shuker on July 15th, 2015
One of the most spectacular members of the Eurasian Pleistocene megafauna was the Irish elk Megaloceros giganteus. Formally described in 1799, it is also aptly known as the giant deer, as its largest known representatives were only marginally under 7 ft tall at the shoulder and bore massive antlers spanning up to 12 ft, but did this magnificent species linger on into historic times?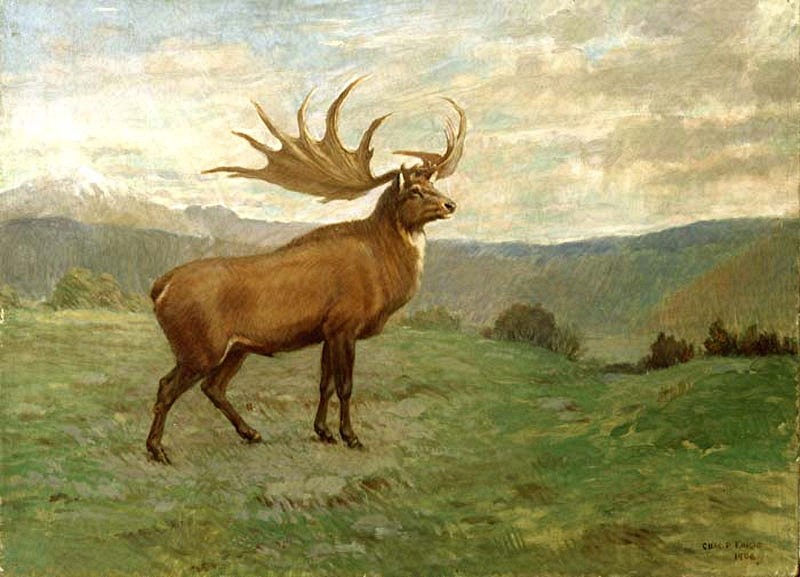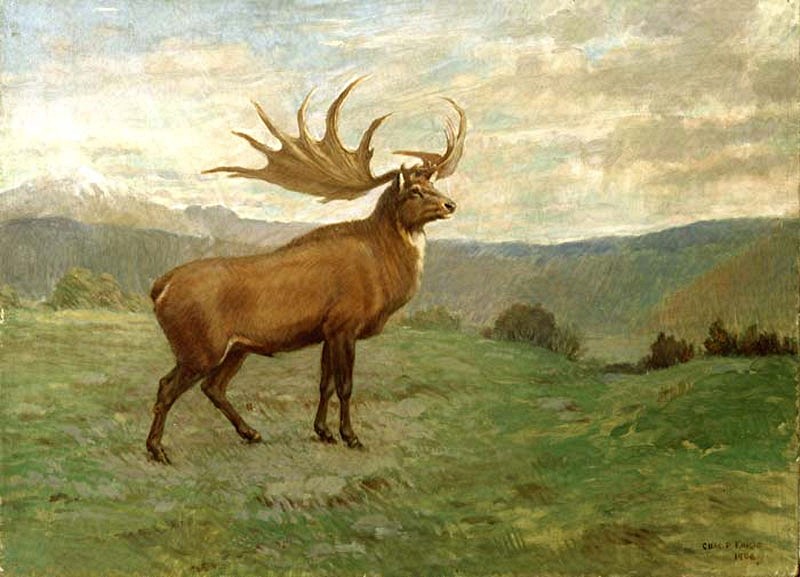 The following investigation presents a fascinating selection of archive material, relevant updates from current research, and information appertaining to some hitherto-obscure beasts of classical mythology to create a thought-provoking, compelling cryptozoological re-evaluation of one of the most spectacular members of Eurasia's megafauna.
Further details can be accessed here on my ShukerNature blog.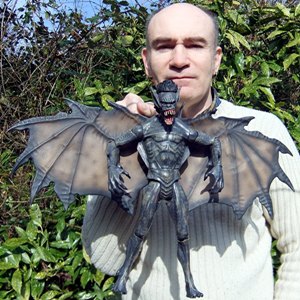 About Karl Shuker
My name is Dr Karl P.N. Shuker. I am a zoologist (BSc & PhD), media consultant, and the author of 25 books and hundreds of articles, specialising in cryptozoology and animal mythology. I have a BSc (Honours) degree in pure zoology from the University of Leeds (U.K.), and a PhD in zoology and comparative physiology from the University of Birmingham (U.K.). I have acted jointly as consultant and major contributor to three multi-author volumes on cryptozoology and other mysterious phenomena. I am the Life Sciences Consultant to The Guinness Book of Records/Guinness World Records (Guinness: London, 1997-present day), and was consultant to Monsters (Lorenz Books: London, 2001), as well as a contributor to Mysteries of the Deep (Llewellyn: St Paul, 1998), Guinness Amazing Future (Guinness: London, 1999), The Earth (Channel 4 Books: London, 2000), and Chambers Dictionary of the Unexplained (Chambers: London, 2007). I appear regularly on television & radio, was a consultant for the Discovery TV series Into the Unknown, and a question setter for the BBC's quiz show Mastermind. I am a Scientific Fellow of the Zoological Society of London, a Fellow of the Royal Entomological Society, a Member of the Society of Authors, and the Cryptozoology Consultant for the Centre for Fortean Zoology (CFZ). I have written articles for numerous publications, including Fortean Times, The X Factor, Paranormal Magazine, FATE, Strange Magazine, Prediction, Beyond, Uri Geller's Encounters, Phenomena, Alien Encounters, Wild About Animals, All About Cats, All About Dogs, Cat World, etc. In 2005, I was honoured by the naming of a new species of loriciferan invertebrate after me - Pliciloricus shukeri.