Posted by: Nick Redfern on April 1st, 2013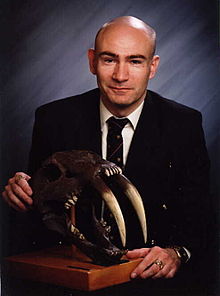 A new, cool post up at Shuker Nature from good friend Dr. Karl Shuker (pictured above).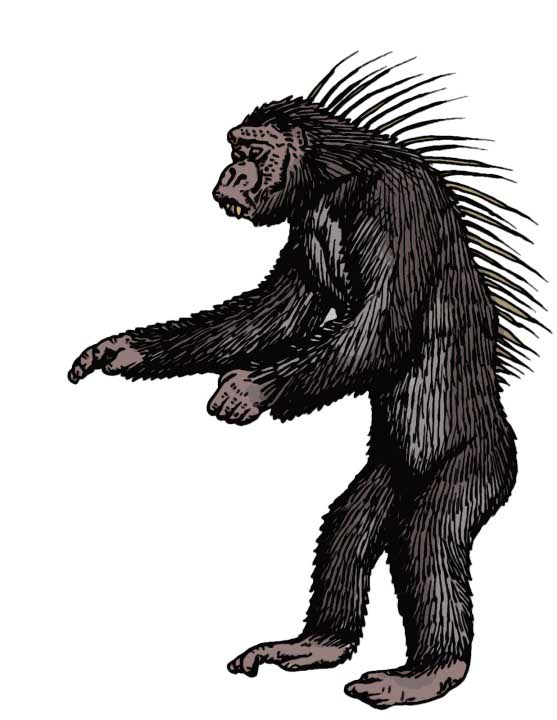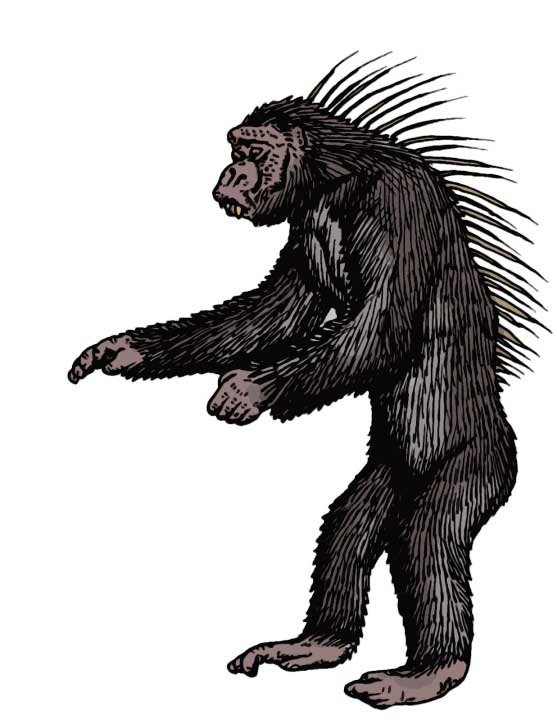 Reconstruction of the spiny-backed chimpanzee (Tim Morris)
This post is on the matter of the spiny-backed chimpanzees of the Democratic Republic of Congo, about which we're told: "Standing 4.5-5 ft high, they were uniformly grey in colour, but by far their most distinctive feature was the series of spines running down each chimp's back, which stood up like porcupine quills whenever the chimps became agitated.'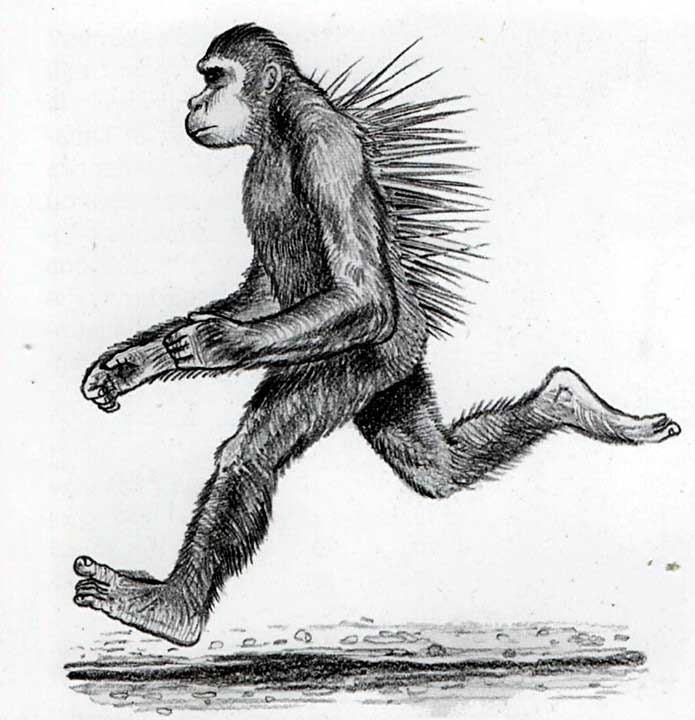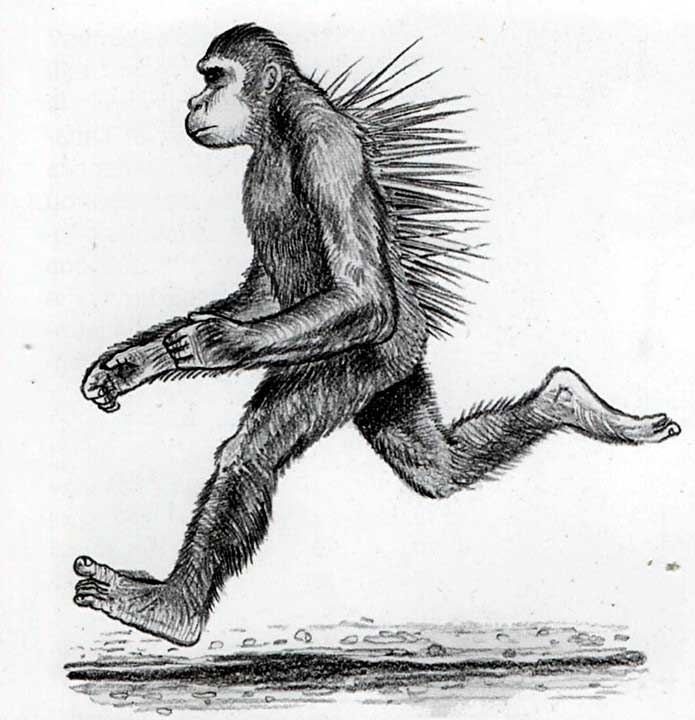 Philippe Coudray's own illustration of the spiny-backed chimpanzee
As Loren Coleman pointed out in the comments at Karl's site, this story was not properly sourced as originally coming from Loren's posts at Cryptomundo back in 2006: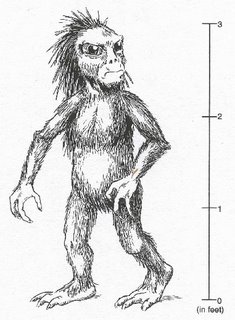 Harry Trumbore's drawing of Africa's kalanoro, from The Field Guide to Bigfoot and Other Mystery Primates by Loren Coleman and Patrick Huyghe.
Top Secret: US Navy SEAL's Cryptid Ape Video
and 2007:
Flashback: US Navy SEAL's Secret Video A Year Later
Click here to find that strange saga.

About Nick Redfern
Punk music fan, Tennents Super and Carlsberg Special Brew beer fan, horror film fan, chocolate fan, like to wear black clothes, like to stay up late. Work as a writer.