Posted by: Nick Redfern on November 12th, 2012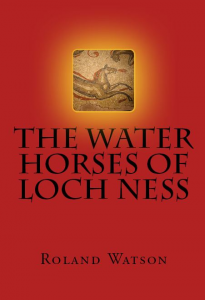 There's a new post up at the Loch Ness Mystery blog from Glasgow Boy that begins:
"Beneath a certain mountain on a certain island lies a small loch by the name of Ulladale. With a length of about half a mile and a width of one quarter mile, there is not much to commend this body of water which lies under the gaze of its namesake mountain, Strone Ulladale."
And he continues:
"Situated in the windswept south of the Isle of Lewis and Harris, there are no trees to offer wayfarers shelter and, indeed, there was something there in days of old which offered the very opposite in the way of hospitality. We talk, of course, of the Each Uisge or Water Horse. This loch was discussed in The Water Horses of Loch Ness as one of the waters across Scotland's terrain that was reputed to be home to this pernicious and devilish pursuer of men's flesh. By way of a detour from An Niseag, we recount the tale of this island beast and add a new story recently gleaned from the literature."

About Nick Redfern
Punk music fan, Tennents Super and Carlsberg Special Brew beer fan, horror film fan, chocolate fan, like to wear black clothes, like to stay up late. Work as a writer.