Posted by: Loren Coleman on May 28th, 2008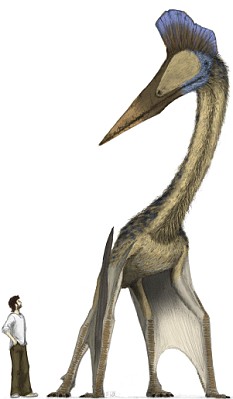 New fossil flying reptile news – they walked more than they flew. How scientists know boggles the mind, but there it is. Congratulations to Darren Naish, yet again.
Azhdarchids, named after the Uzbek word for 'dragon', were gigantic toothless pterosaurs. Azhdarchids include the largest of all pterosaurs: some had wingspans exceeding 10 metres and the biggest ones were as tall as a giraffe!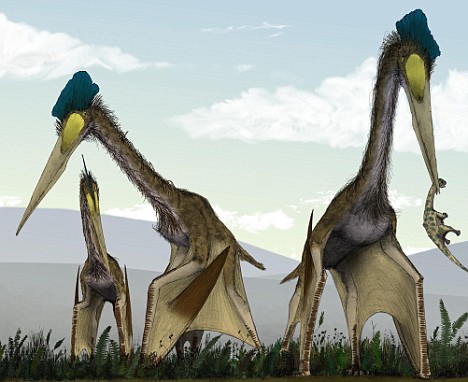 Azhdarchids were probably better than any other pterosaurs at walking because they had long limbs and skulls well suited for picking up small animals and other food from the ground.
Loren Coleman – has written 5489 posts on this site.
Loren Coleman no longer writes for Cryptomundo. His archived posts remain here at Cryptomundo.