Posted by: Nick Redfern on October 8th, 2013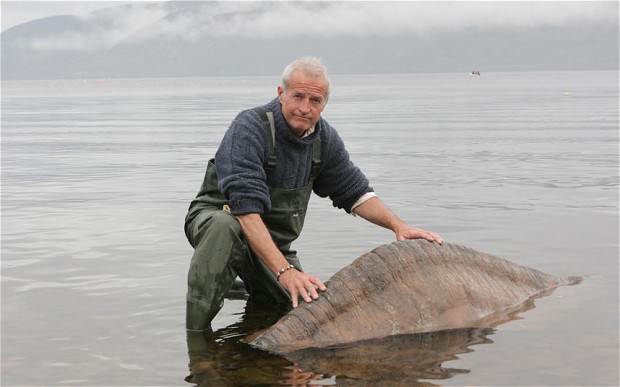 Steve Feltham with carbon fibre 'Nessie Hump' which George Edwards used to create fake Loch Ness photos Photo: PETER JOLLY
Roland Watson has a new post at his blog, the content of which doesn't surprise me in the slightest, and it may not surprise you either! It begins like this:
"As reported in the Inverness Courier, George Edwards finally admits he faked his photograph and is proud of it because it generated interest in the Loch Ness Monster and hence the area. This story received worldwide attention in early August 2012 but Steve Feltham broke the news on the 18th August that the object in the picture was most likely a 1.9m fiberglass prop used in a documentary some years back. George also confesses in a Wall Street Journal article (though insists a picture he took in 1986 is not a hoax).
"The news has apparently angered Kevin Carlyon, Nessie's self-proclaimed white witch protector, who has promised to send a 'psychic torpedo' in Edwards' direction on Halloween!"
The original photo of the "Loch Ness Monster" was posted and discussed here on Cryptomundo last year.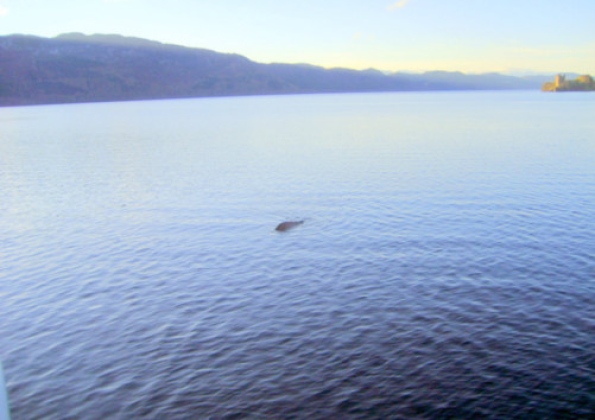 See:
Nessie: Monstrous Controversy!
Loch Ness Monster Sparks Highlands Tourism Row

About Nick Redfern
Punk music fan, Tennents Super and Carlsberg Special Brew beer fan, horror film fan, chocolate fan, like to wear black clothes, like to stay up late. Work as a writer.