Posted by: Nick Redfern on July 15th, 2012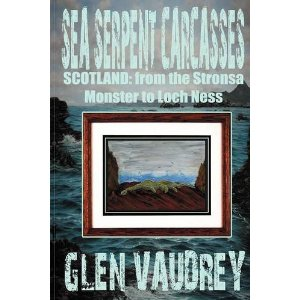 When it comes to Cryptozoology, regardless of which aspect of it you find most fascinating – Bigfoot, lake-monsters, unidentified winged things, etc – there's one thing that unites us all: the search for evidence, DNA, bones, or better still, a body.
And, with this latter issue of a corpse in mind, here's a new book that I urge everyone to get hold of, since it deals solely with this very matter: SEA SERPENT CARCASSES: Scotland – from The Stronsa Monster to Loch Ness by Glen Vaudrey.
This is a near-unique take on the sea-serpent controversy that you won't want to miss!

About Nick Redfern
Punk music fan, Tennents Super and Carlsberg Special Brew beer fan, horror film fan, chocolate fan, like to wear black clothes, like to stay up late. Work as a writer.