Posted by: Guy Edwards on March 26th, 2011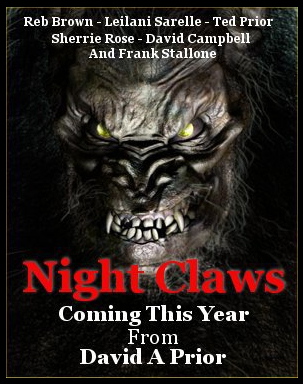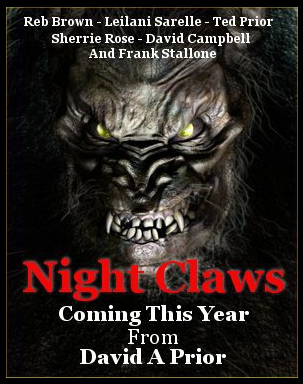 A Bigfoot creature is roaming the piney woods of south Mobile County, feasting on pretty blondes, brunettes and bad guys alike. Yes another Bigfoot movie where Bigfoot is the killer and everybody who dies deserves it.
In a trend where D-list actors make Bigfoot B-movies (read our post on Danny Bonaduce). Night Claws is the newest low-budget action film to spring from the pen of David Prior. Prior, 54, a screenwriter, director and producer, made 18 movies the late 1980s and early 1990s, including "Mutant Species," "Raw Justice," "Night Trap," "Raw Nerve" and "Invasion Force."
Producer Fabio Soldani promises the movie will be gory, but not that gory:
"We have a great creature coming up. It's a traditional rubber, foam and latex costume; no CGI. I didn't want any CGI in the movie, although David wants some,"Fabio Soldani
You can read more about this bigfoot movie and 51 highest rated Sasquatchploitation movies at BigfootLunchClub.com

About Guy Edwards
Psychology reduces to biology, all biology to chemistry, chemistry to physics, and finally physics to mathematical logic. Guy Edwards is host of the Portland, OR event HopsSquatch.com.