Posted by: Dave Coleman on November 3rd, 2012
Dr. Who meets the Yetis! The first-ever robotic cryptid wasn't Bionic Bigfoot in 'The Six Million Dollar Man' but the cybernetic yetis from the 1960s episodes of 'Dr. Who.' The Great Intelligence uses the snowmen to prepare for its nefarious arrival into our dimension — also marking a familiar aliens/squatch nexus in films and t.v.!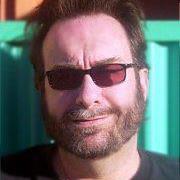 About Dave Coleman
Author of THE BIGFOOT FILMOGRAPHY, a new non-fiction reference guide and critique of Cine du Sasquatch. From McFarland in Fall 2011. Hardbound. Oversized.