Posted by: Lyle Blackburn on March 7th, 2011

When it comes to cool movie posters, there's nothing like the vintage one-sheets that featured fantastic hand-painted artwork. Many of these masterpieces were more exciting than the actual movies themselves, and in some cases helped the movies to endure as classics. This is no different for the various Bigfoot/Yeti monster movies that began to flood the market in the decades of the 60s and 70s. In honor of these great works, I've assembled a few of them for your viewing pleasure.
See them at Monstro Bizarro.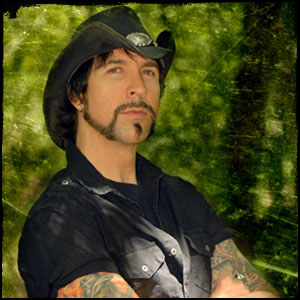 About Lyle Blackburn
Lyle Blackburn is an author and musician from Texas. His investigative cryptozoology books, "The Beast of Boggy Creek" and "Lizard Man," reflect his life-long fascination with legends and sighting reports of real-life 'monsters.' During his research, Lyle has often explored the remote reaches of the southern U.S. in search of shadowy creatures said to inhabit the dense backwoods and swamplands of these areas. Lyle is a featured speaker at cryptozoology and horror conferences around North America. He has been heard on numerous radio programs, including COAST TO COAST, and has appeared on television shows such as MONSTERS & MYSTERIES IN AMERICA, FINDING BIGFOOT, and the CBS SUNDAY MORNING SHOW. For more information, visit Lyle's website at: www.lyleblackburn.com