Posted by: Nick Redfern on May 8th, 2012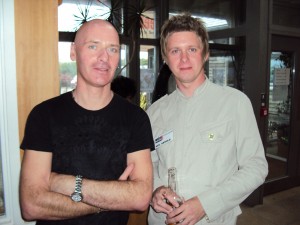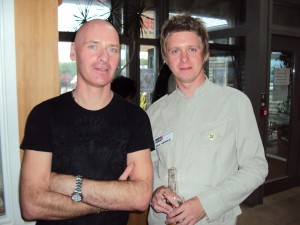 You may recall that a couple of weeks ago I reviewed Lyle Blackburn's excellent new book, The Beast of Boggy Creek. Well, now Neil Arnold – the author of such fine titles as Monster!; The Mystery Animals of the British Isles: London; and The Mystery Animals of the British Isles: Kent – has written his own review of the book, which, in part, states:
"…Lyle Blackburn has written a fascinating account of the 'Fouke Monster' scare. The author has taken the time to traipse through the backwoods and river bottoms of Arkansas in search of myths, legends, eye witnesses, newspaper reports and evidence, and not only does he shed new light on this forever intriguing story but goes a long way in proving that the film, 'The Legend Of…' was just the tip of a very strange iceberg."
Neil continues:
"Whether you believe in Bigfoot is not the question here, sceptics should find this riveting too, because Blackburn remains focused on the task at hand – that being to dig deeper into the archives and swamps, to strip away the layers of media frenzy, and cast aside the monster hunting mania, and presents a wondrous account of high strangeness. I could not put this book down, and believe that it is the only work to once and for all collate all information available – historical and modern – to present the Boggy Creek enigma as a case file…"
And here's where you can find Neil's complete review.
And, in case you're wondering that's me and Neil above, at the Center for Fortean Zoology's annual Weird Weekend gig in 2009.

About Nick Redfern
Punk music fan, Tennents Super and Carlsberg Special Brew beer fan, horror film fan, chocolate fan, like to wear black clothes, like to stay up late. Work as a writer.